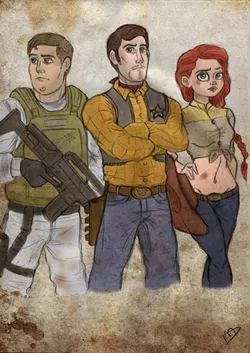 via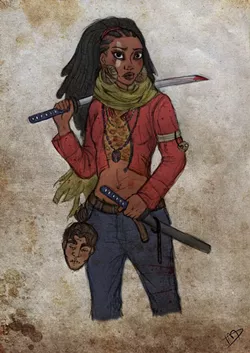 Fan art can go so very, very wrong, but every once and a while, someone gets it really, really right. Kasami-Sensei on DeviantART without a doubt falls into the latter group. His series, The Walking Disney, features the Disney characters we all know and love drawn as if they were in the middle of a Walking Dead style zombie apocalypse.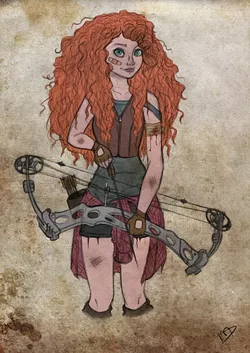 via
What's particularly nice is that not all of the Disney fan art is modeled directly from Walking Dead characters. Sure, Woody looks a bit like Rick and Tiana's got a whole Michonne vibe going on, but most of them just look like dirty, desperate, zombie-fighting Disney cartoons. Imagine if someone worked their way through all the red tape and licensing and what not and made this a reality; produced weekly a thirty-minute cartoon about the most-loved Disney characters and their fight against the walkers. If we use Kasami-Sensi's imagination as a guide, I'm pretty sure no one would want to mess with Merida.
We highly recommend checking out the entire series over on Kasami-Senei's DeviantART page. I don't know about you, but I'm really itching to see what he does with Aladdin.