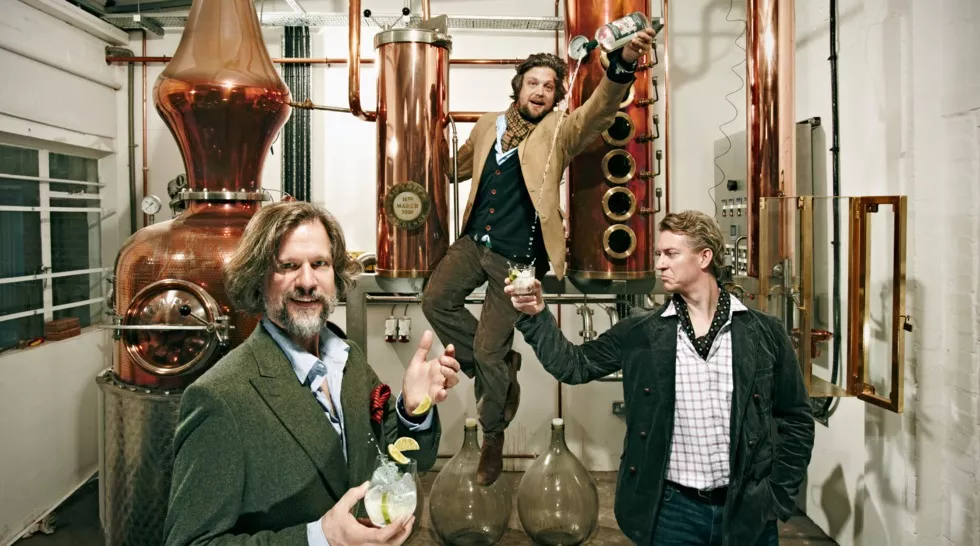 via
The British are coming! The British are coming! Well, some really tasty British gin is coming, at least. Tonight, from 4-6 p.m., Cask & Larder hosts a special happy hour featuring Sipsmith Gin. Considered one of the best gins in the world, Sipsmith Gin is distilled in small batches that yield only 400 bottles per distillation. Luckily, Cask & Larder was able to acquire a few bottles of the copper-distilled gin and has, somewhat reluctantly, decided to share them with you.
During tonight's happy hour, Cask & Larder offers four different cocktails, each priced at only $6. There'll be two classics on hand, a gin and tonic on tap and a Bee's Knees, a Jazz Age cocktail that we Remixed once upon a time (as Beer Knees! Delicious!). And in addition to the classic libations, Cask & Larder puts a Southern twist on two new cocktails: the Copper Pot and the Password. If you want to check out what the Cask & Larder bartenders are doing with elite Sipsmith gin, stop by for cocktails and treats from their special happy hour food menu tonight!
The cocktails:
The Copper Pot (Cardamora, Sipsmith gin, Luxardo, Ravenous Pig rhubarb bitters)
The Password (Sipsmith gin, Campari, Cherry Heering, Daughters and Co. orange bitters)
Bee's knees (Sipsmith gin, local honey, lemon)
Gin and tonic on tap (Sipsmith gin, Jack Rudy tonic, fresh herbs)
The details: 
When: 4-6 p.m. Thursday, March 27
Where: Cask & Larder, 565 W. Fairbanks Ave.