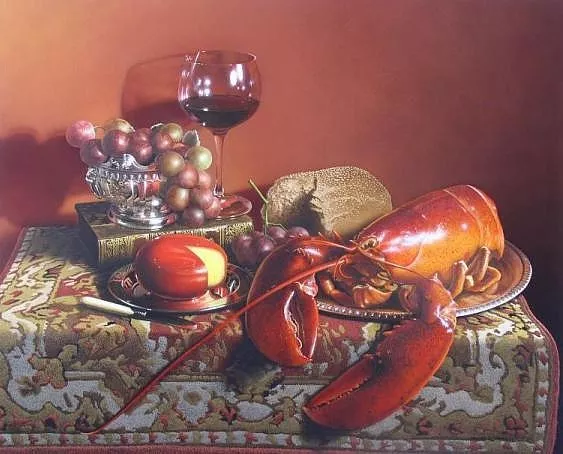 via danielktennant.com
Yesterday, the Sun Sentinel reported on a millionaire Scottish couple who were caught fraudulently receiving welfare and other government assistance from the states of Minnesota and Florida -- all while living on a yacht in Fort Lauderdale. Which sucks.
It doesn't suck because the Chisholms were caught; that's actually the best news out of the debacle. It sucks because everybody knows where this is headed -- to be filed in the arsenal of conservative arguments against government assistance for the needy.
We've all heard the same complaints: Basically, welfare and food stamp benefits keep people poor because those folks become addicted to money for which they needn't work. Other asshole-ish talking points label poor people as poor by choice, and as such not deserving of tax dollars from honest, hard-working Americans.
This haughtiness is accented by reports on FOX News about SNAP recipients buying lobster and living the high life, as well as investigative reports suggesting that panhandlers are actually fat cats who would rather beg in the rain than get a job at their local Target.
It doesn't take a psychic to see Facebook memes proliferating all across the Web in the wake of this scandal, most of which already demonize the lower classes with two-dimensional anecdotes accusing them of buying iPhones with welfare checks.
But that illustrates the entire logical flaw in arguments against government assistance. In calendar year 2013, 47 million Americans received food stamps and 3.7 million received welfare assistance, according to data from the United States Department of Agriculture and Department of Health and Human Services. Just going off of anecdotal arguments used by conservatives, one might figure none of these millions of unfortunates actually need that money.
That crass attitude explains how over $8 billion was cut from food stamps in the most recent farm bill (Republicans originally wanted to cut $40 billion from the program), all while lawmakers have advocated corporate tax breaks that the Government Accountability Office estimates at an all-time high of $180 billion per year.
All because (some) wealthier Americans lack the layered thinking required to realize that while some folks certainly do take advantage of government assistance programs, they hardly make up the tens of millions of poor Americans who rely on such checks to feed their children.
But in the coming weeks and months, count on conservative legions demonizing every demographic that relies on government assistance -- the impoverished, the disabled, veterans, the elderly -- by lumping them into the same category as millionaire Scottish aristocrats who conned the system out of hundreds of thousands. Because in their minds, there truly isn't much difference.