Mills 50 Main Street is looking for artists to decorate 15 dumpsters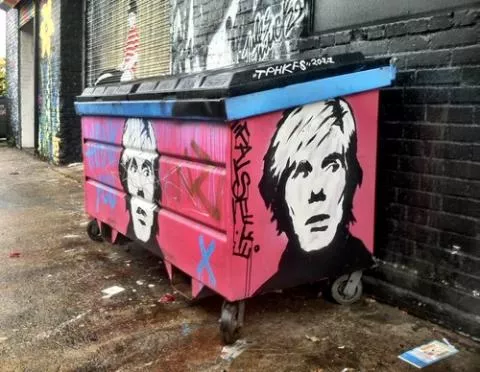 The City of Orlando and the Mills 50 Main Street District are looking for artists to work with them on their next public art project. Fifteen dumpsters in the district will be transformed into "Art Boxes". Entries are open to all two dimensional artists living in Orange County and then submitted to a judging panel for review. All art must be submitted no later than Friday, April 25. Artwork must include: - A base color on all four sides of the dumpster - "Mills 50" must be featured in the design - An aesthetically pleasing design Submissions can be sent to:
Mills 50 Main Street District, 1200 Weber Street, Orlando, FL 32803
or e-mailed
director@mills50.org
Accepted artists will recieve $100 for materials and a $100 stipend and must finish their work by May 31.
Consider supporting local journalism.
Our small but mighty local team works tirelessly to bring you high-quality, uncensored news and cultural coverage of Central Florida. Unlike many newspapers, ours is free – and we'd like to keep it that way, because we believe, now more than ever, everyone deserves access to accurate, independent coverage of their community.
Whether it's a one-time acknowledgement of this article or an ongoing pledge, your support helps keep Orlando's true free press
free
.