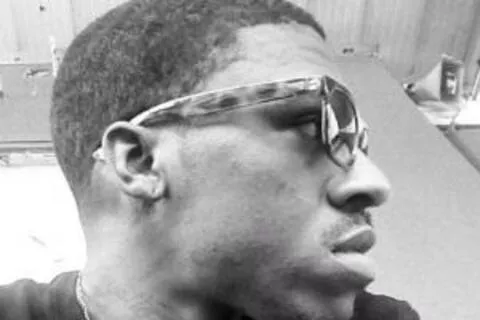 via
Orlando rapper Wes Fif has been translating his life experiences into cut-to-the-quick raps for more than a decade, citing Trick Daddy and Jay Z as influences, and his most recent release continues the independent Street Smart entertainer's legacy, landing him his first official SXSW showcase. We caught up with him via email to see how the folks in Austin treated him. Stream his High Definition EP below, and if you're as eager to find out when he'll play in town next as we are (he says he's wrapping up some video projects and letting audiences marinate on the album a little more before he sets any more show dates), maybe use the "Ask Me Anything" section on his Tumblr?
OW: How did your showcase go at SXSW? How do you feel people responded to you?
Wes Fif: The showcase was amazing! It was on Friday going into the weekend, so Austin was packed. The venue was Quantum Lounge; it was wall to wall. There were a few problems with the equipment and time constraint, so my showcase was actually cut short – but we definitely rocked out. As I was coming off of stage, everybody rushed my team and me for CDs. We gave out at least 200 at the venue alone.
Did you meet anyone/make any connections you feel excited by at SXSW?
It was mostly putting faces with names for me. I've been in this industry independently for close to 10 years now, so I've made a lot of connections via networking online. It was good to be out on the scene and meet people who I've corresponded with for all these years. I also made several good press and marketing connections that will help me building my label and my brand as an artist in the long run.
You promote yourself, truly independent, and you've built an incredible following. What attracted you to SXSW? Do you think it helped you gain fans? Would you do it again or participate in similar music conferences?
Austin itself is dubbed "The Live Music Capital of the World." As soon as you arrive, you can see why it's called that.  I've always wanted to attend SXSW, but never did for whatever reason. This year I was booked through the festival, so we definitely had to make the trip. I don't plan to miss another SXSW for the foreseeable future. It's an amazing experience, and it puts into perspective the fact that music and the music consumer are alive and well. I definitely gained fans, as did my artist Ill Essense, who also took promotional materials out. We plan to be involved in a different capacity for years to come, i.e. throwing our own BBQ/house party.
Can we hear you perform songs on your new EP any time soon in Orlando?
Definitely. I want to get it out to the people a little more, then I will go ahead and set up a show in the city, and it's going to be CRAZY. We're going to start rolling out the visuals for it shortly; people have been saying nothing but great things so far, so hopefully we can keep the momentum going.
Did you hear any new music at SXSW you really dug that may influence your future work?
Unfortunately, I didn't get to catch very many performances. I was paying attention to things like promotional items, marketing materials, fan interaction, etc. I'm always looking for ways to enhance what I do with my Street Smart Music entity. I did get to check out quite a few dope indie bands; I'm starting to get more into that now, as well as electronic music which I think is super dope.