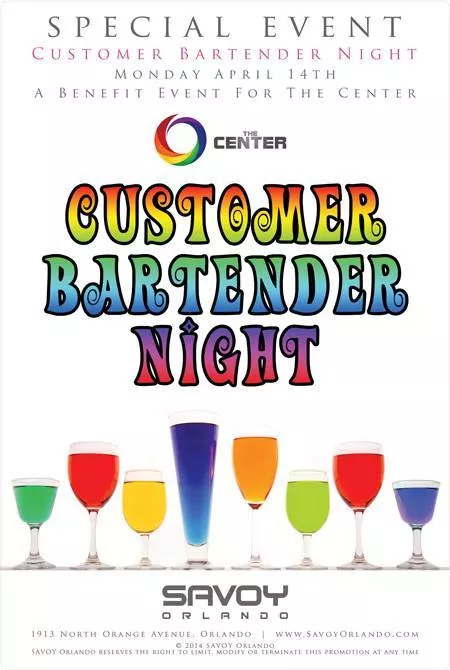 via
Monday, April 14 from 7:00 - 8:00 p.m., you can stop by Savoy Orlando, congratulate Billy Manes' on his national-news-making cover story and have him make you a drink. The best part? Every drink he concocts for you will benefit the Center. Savoy Orlando has been hosting a customer bartender night for the past three years, raising over $3000 for the Center.
Billy's not the only local celebrity on tap for tonight's event. Joining Billy behind the bar at Savoy Orlando will be Patty Sheehan, David Dorman, Taylor Bulloch and more. You can get a full list of celebs on the event's Facebook page.
It's a competition though, so be sure to help Billy raise the most money for the Center!
Here are the details for the benefit:
Date: Monday, April 14
Time: 7:00 p.m. - 1:00 a.m. (Billy's bartending from 7:00 - 8:00 p.m.)
Location: Savoy Orlando, 1913 N. Orange Ave.