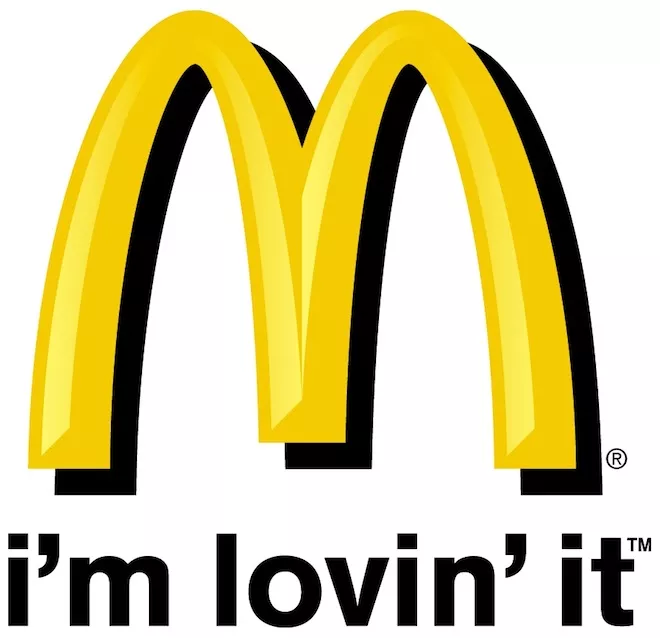 On this date in 1955, Ray Kroc opened the first McDonald's hamburger franchise in Des Plaines, Ill., a bold step in what would become a global, clown-led, special sauce-laden McEmpire. To celebrate this auspicious occasion (and also to mark Tax Day), McDonald's is offering a BOGOFAP deal with their Big Macs today; that's buy one get one for a penny. Because giving you anything for free would violate the sacred blood oath Kroc swore to uphold decades ago in the basement of the Pentagon.
You could fill a few books with all the crazy incidents that have taken place at Florida-based McDonald's restaurants over the years; why, just the past month has seen a Jacksonville woman light her boyfriend's car on fire over a McFlurry, a pants-free McDonald's worker in DeLand fighting a cop, a mostly naked woman in Pinellas trashing her local McNugget repository, and a teen exposing himself to a special needs child at a Tampa Mickey D's. What can we say? The heat makes people crazy. Yet McDonald's itself seems to make people crazy, as evidenced by the following recent incidents from everywhere but Florida:
- couple overdoses on heroin at Ohio McDonald's Playland
- teenagers rip up upholstery and fight each other at Brooklyn McDonald's
- four McDonald's employees arrested in Louisiana for defrauding college students
- Illinois man barricades himself in McDonald's bathroom, sets off fireworks
- allegedly drunk L.A. cop loses control of car, crashes into McDonald's drive-thru
- struggle over pocketbook at Long Island McDonald's leads to arrest
- New York man served two DWIs in one day at same McDonald's
See? And for further proof that McDonald's itself is an epicenter of pure evil, last week the fast food giant was accused of paying actress Vanessa Hudgens $15,000 to attend Coachella. The company's denial is the first we're hearing of this news, so obviously it's true. Any organization pumping money into the pockets of a High School Musical graduate and/or the 1-percent's Annual Trippy Hippie Desert Party Fashion Show (even indirectly) must be an instrument of Satan.
On the other hand, those salt-drenched fries are pretty tasty in a pinch, and they've never spurned me to take massive amounts of drugs or expose myself next to a cardboard cut-out of Grimace. Maybe McDonald's isn't worse than Hitler, after all. Happy birthday, clown burger!