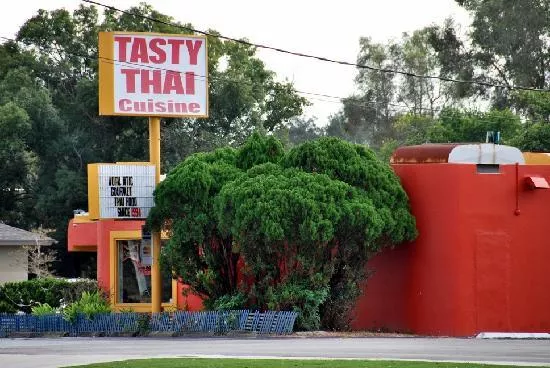 via
It's time for another sad blog post. We've just been alerted that a few more locally owned restaurants have closed their doors. Ever hopeful, it's our wish that something even more delicious will rise from the ashes of these Orlando restaurants.
It is with a very sad stomach that we report that Tasty Thai served its very last meal on Friday, April 12. Tasty Thai has been an Orlando Thai staple for almost 20 years. Couple this with the closings of Regional Grille and Bayou and Lima 41 last month and I'm beginning to think Curry Ford Road is not a good place to own a restaurant.
If you visit the Facebook page for the now-closed La Fogata, you'll find that they were proud to be ranked third in 2013's Best of Orlando category for Best Latin. Sadly, the third place finish wasn't enough to keep them open. Don't worry though, first and second place in the category are still open. Black Bean Deli even opened a second location!
Atlas House, Orlando's only Uzbek restaurant, closed late last year. We'll mourn the loss of the mysterious dessert chak-chak and the dumplings, both huge and small. We'll love them forever for introducing us to true Uzbekian food, though.
Thaitanic Sushi has been closed since early this year. Already, another restaurant has taken its place, called Yum Yum Thai and Sushi. It's near impossible to find anything about the new restaurant online, aside from their January restaurant inspections, so, why don't you stop by and tell us how it is?
Winner of the 2012 Best of Orlando Staff pick for Best Panini Dylan's Deli is no more. Who will we turn to to fill the pressed-sandwich-shaped hole this leaves in our lives?
Nora's Wine and Cigars will be moving in about a month, and is holding an everything-must-go sale on her current stock of wine, beer and cigars. Look for an update on the move in this week's Tip Jar, available in the print edition tomorrow!