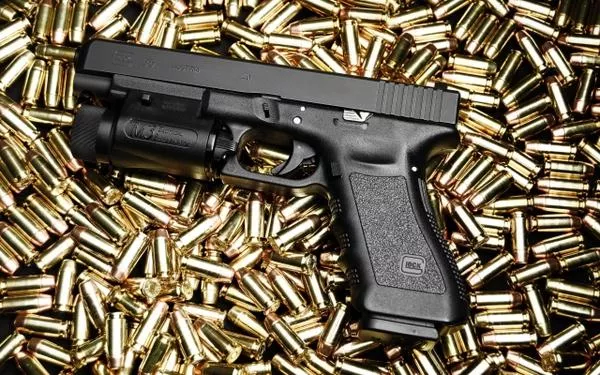 via wookmark.com
When Orlando police found 42-year-old Jose Casiocollado's stolen car in East Orlando on Thursday, it was probably welcome news – except for the fact that his Jimenez Arms J.A. .380-caliber pistol was missing from its spot underneath the driver's seat.
Just over a mile away on Lockwood Avenue, Valerie Joy Jenkins, 37, called police to report that her car was burglarized while parked in the driveway. The loss? A loaded 9mm Glock handgun left inside an unsecured center console. Police say that Jenkins admitted she accidentally left the car unlocked.
Then less than a mile away on Coquina Court, Alan Maynard Crouse, 64, notified police that his residence was burglarized sometime during his absence between October 2013 and February 2014. The suspect took three firearms: a stainless steel, stag-gripped Colt Series 80 Government Model .45-caliber handgun; a Colt Series 80 Officer's Model .45-caliber handgun (with a black parkerized finish); and what appears to be a weapon designed for chance encounters with black bears – a Derringer pistol with a top barrel that fits a .45-caliber slug and a bottom barrel that fits a .410 shotgun shell.
The takeaway from all of this is simple: Criminals may not follow gun laws (as the argument goes), but the complacency of law-abiding gun owners goes a long way in helping to arm them.