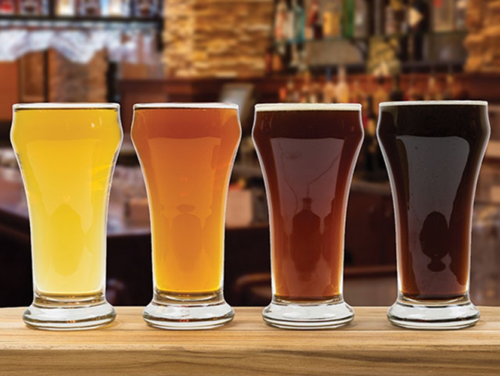 Where can I get craft beer in Orlando?
Where can I get craft beer in Orlando?
Yesterday, the Florida Senate Rules committee voted in favor of a bill that would severely tighten regulations on Florida's craft brewing industry. If passed, Senate Bill 1714 will require that craft brewers that produce more than 2,000 kegs of beer per year sell the beer to a distributor first and then buy back their own beer for sale in their own tap rooms. If they sell less than 2,000 kegs of beer, they'll have the option of selling 64 oz growlers to their customers. As of right now, Florida's only one of three states that restricts the sale of growlers. Last month, our copy editor wrote a blog detailing what the House-companion bill (HB 1329) could mean for small breweries.
Needless to say, brewers are fighting against this law. Cigar City Brewing, Florida's largest craft brewer, falls well above the 2,000 keg limit and its owner, Joey Redner, estimates that, if the bill passes,  he would have to pay $175,000 to distributors, thus lessening his chances at expansion.
The next step for the Senate bill is a floor vote.
On the heels of yesterday's vote,  WMFE's Intersection spoke with Eric Criss, President of the Beer Industry of Florida, about the proposed growler law and how it could affect Florida breweries. Intersection also welcomed Tracy Cehovan from Rogue Pub, Ron Raike from Cask and Larder, Sky Conley from Hourglass Brewery and Brent Hernandez from RedLight Red Light into the studio to discuss the rise of craft beer in Florida.  Before getting down to the serious beer talk, though, Intersection's assistant producer got a lesson in brewing beer at Cask & Larder.