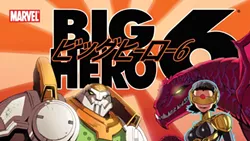 One of the best things about Disney and Pixar is that they roll out a new short film to run before each feature they put out (Fox does sometimes too).
They may never top Wreck-it Ralph b/w Paperman, but the new pairing they have ready to go for November looks promising.
Disney announced today that along with their release of Big Hero 6, an adaptation of a virtually unknown Marvel superhero team, they will also release the short Feast, by Patrick Osborne, who was the animation director on Paperman.
Today, Walt Disney Animation Studios has announced the title and concept behind their latest short film. Due to show in front of the upcoming action-packed animated feature film Big Hero Six, "Feast" is the story of one man's love life as seen through the eyes of his best friend and dog, Winston, and revealed bite by bite through the meals they share. Directed by first-time director Patrick Osborne (head of animation, Paperman), Feast will make its world premiere at the Annecy International Animated Film Festival on June 10, 2014, before heading to theatres everywhere on November 7, 2014. 
They also released two images: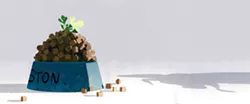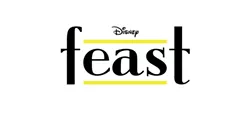 Sounds a little bit like Omelette by Madeline Sharafian. Okay, it doesn't really, I just feel like posting Omelette for no particular reason.
https://vimeo.com/65107797