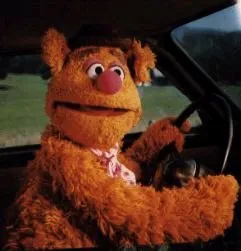 "What I'm concerned about mainly is that this continues to happen without intervention and the bears walk up on children who are playing and drag them off into the woods," said Rep. Jason Brodeur, R-Sanford, this week, one of a dozen lawmakers who supports a new proposal that suggests "limited" bear hunts in "hotspot" areas around the state in the wake of recent maulings. The document was submitted to Florida Fish & Wildlife Conservation Commission officials Monday and includes hunting as one of three options (behind "educational programs" and "bear-proof trash cans") to help prevent future ursine encounters. Lake Mary Democrat Mike Clelland, who represents the district where the most recent bear-on-human attack occurred, denounced the hunting suggestion as "absurd."
"It'll only add to the public-safety issue we're dealing with now by having people hunt bears between neighborhoods," said Clelland. "It's not the number of bears that we're most concerned about — it's bears interacting with humans. The reason they're interacting with humans is trash. We can solve that problem with bear-proof cans, not guns."
Florida Fish & Wildlife's executive director Nick Wiley responded to the proposal by saying while he believes hunting would be a "useful tool" in certain geographic areas he does not believe it to be the end-all solution and would be "inappropriate" in the residential neighborhoods where the bear attacks have taken place so far. It should be noted that Florida's existing bear management plan does briefly suggest hunting under its list of options to explore concerning the "slow[ing] of [bear] population growth."
It should also be noted that people who leave bowls full of dog food and strawberries out for these wandering bears are a huge part of the problem and should probably be stuffed in one of those bear-proof trash cans for a few hours to think about what they've done.