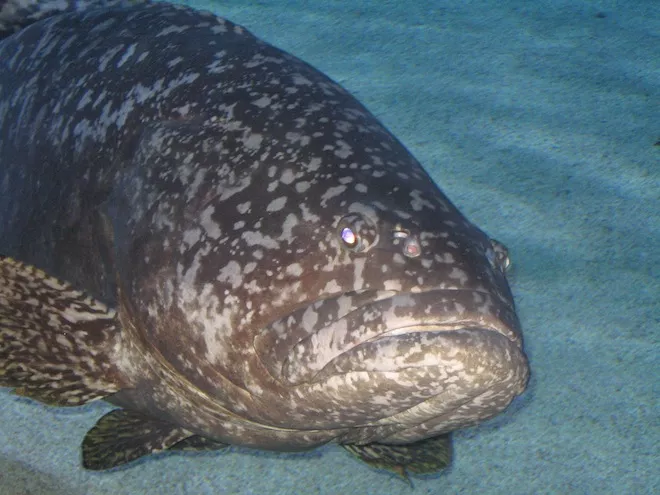 Supreme Court justices said yesterday they will hear the case of John Yates, the Manatee County commercial fisherman seeking to overturn his conviction for illegally disposing three undersized grouper. Yates, who was sentenced to 30 days in jail after Florida Fish & Wildlife officials determined he returned to the ocean several fish he was asked to set aside for federal seizure, argues that he is being unfairly prosecuted under a law primarily created to punish wayward accountants.
"I was convicted of violating [the] Sarbanes-Oxley [Act] by a federal jury trial in 2012," Yates wrote in Politico last week, going on to explain: "The legislative history surrounding [this] law shows that its authors meant it to 'close loopholes in the existing criminal laws relating to the destruction or fabrication of evidence and the preservation of financial and audit records' ... Congress hoped Sarbanes-Oxley would impede future criminal infractions on Wall Street, not civil infractions like mine — let alone over something as minor as three fish."
During a routine inspection of Yates's vessel the Miss Katie off the coast of Cortez in 2007, a Fish & Wildlife official claimed to have found 72 grouper that fell short of the 20-inch legal minimum for that species caught in the Gulf. Upon returning to port, the same officer found only 69 of the illegal grouper. Federal agents questioned the ship's crew and determined Yates had thrown three fish overboard. Yates denies he ever committed a crime, saying the inspector "measured my catch improperly and erratically." The fallout has hurt Yates significantly.
"I have been blacklisted by boat owners who fear federal investigations similar to mine," he says. "I am now unable to make a living doing what I love to do."
Yates v. U.S., 13-7451, is set to be argued in the fall. By the way, the average lifespan of a grouper is between 30 and 50 years, so don't be surprised if one of the disposed fish is called as a surprise witness by either side.