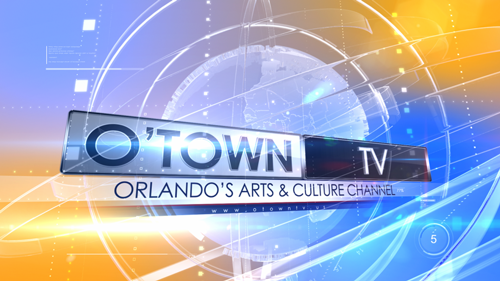 via
Looks like Orlando is the place for digitally-streaming television content. First there was the announcement of Hulu's upcoming series Hotwives of Orlando. Now, Amazon Fire TV is hopping on the O-Town train by picking up OTOWN TV. Amazon Fire TV is similar to Google's Chromecast device: a super-small box that connects to your television that allows you to stream Netflix, Hulu and the like. OTOWN TV will be just one of over 200 apps available on Amazon's new device.
The channel, currently available on ROKU, Android and Apple Devices, is "dedicated to Orlando's residents and visitors in their quest to discover what to do, when and where in and around Orlando." After watching a couple of the videos available on their YouTube channel, we get the feeling that tourists will get a bit more out of it than Orlando residents will. However, the channel does offer more than information-focused, hotel-channel quality shows about Orlando. Right now  OTOWN TV offers programming from 12 p.m. to 6 p.m., including The Daily Buzz, which currently airs (on real television) in over 175 markets across the United States.  Additionally, Kissimmee comedian James Yon hosts Viral Breakdown, which is a daily breakdown of everything viral on the Internet.
Hopefully bringing OTOWN TV to Amazon Fire TV will encourage the channel to expand its programming to include more Orlando talent. The station has already focused on local-mom-gone-national Sisaundra Lewis. We'd love to see 'em introduce the world to everything Orlando has to offer.
Yves Bollanga, theCEO of OTOWN TV, is excited to be bringing the channel to a wider audience, "OTOWN TV will help the 50 million annual visitors of Orlando along with Orlando's residents explore and uncover a rich array of Arts, Theaters, Hotels, Restaurants, Cultural Places and other unexpected treasures this culturally diverse city has to offer."
If you're curious about what you can expect on this channel, take a look at this video: