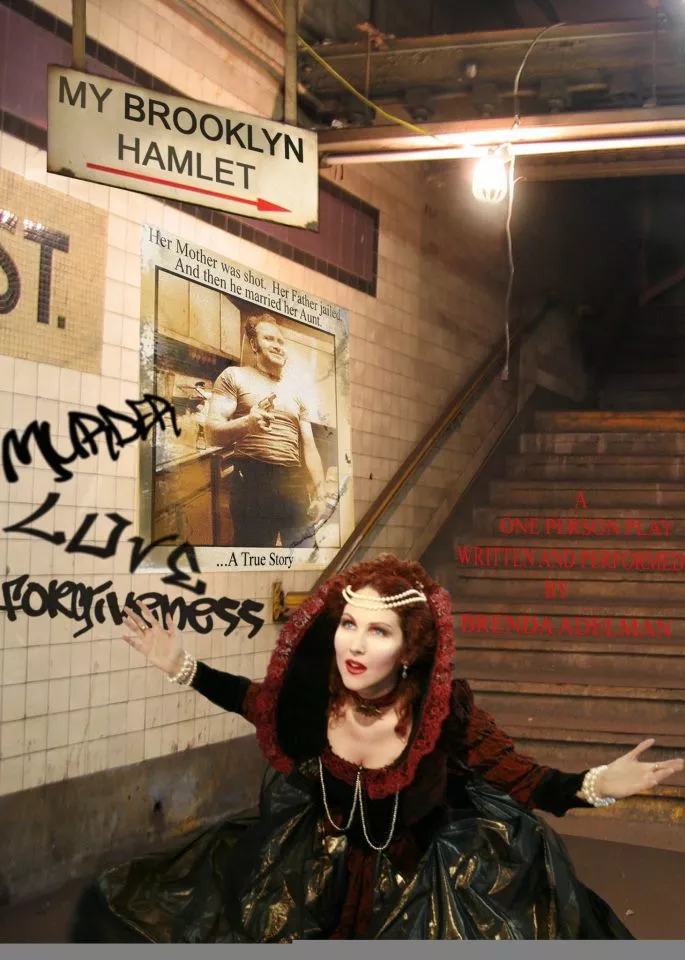 Brenda Adelman has a story to tell – and it is totally meshugenah, and it takes some serious chutzpah to tell it. In 1995, Adelman's mother – a bohemian artist who liked to travel – was shot dead in her bedroom under mysterious circumstances. The only suspect was her auto mechanic father, a charming womanizer whose turbulent relationship with her mother was a hallmark of Adelman's childhood. He claimed no memory of what happened, and Adelmen (something of a daddy's girl) initially put her trust in him, a decision that alienated her from her brother.
Within six months of her mother's death, her father married her mother's sister and refused to acknowledge what he called "the past." Even after he was released from prison after serving more than two years for manslaughter, he refused to talk to his daughter about what really happened. As a result, Adelman spent much of her adult life haunted by self-doubt – unhappy, stressed and angry.
This one-woman show, in which Adelman plays the characters of her father, her mother and herself, chronicles her confusing relationship with both her mother and father, illustrating how intensely family dysfunction and her parents' on-again, off-again marriage impacted her perception of the world. She tells her story through dark, wickedly funny anecdotes that are laugh-out-loud hilarious, but also gut-wrenching. Adelman punctuates her narrative sparingly with passages from Shakespeare's Hamlet – a daring move, really, since it places her in danger of moving into cliché territory. But Adelman's delivery of the Bard's lines is skillful and emotionally moving, bringing a fresh perspective to the centuries-old words and giving Adelman a way to express the true despair without alienating her audience.
But Adelman's story isn't entirely a tragedy. Despite the resentment she harbored for many years – and the final fuck-you doled out by her father after he died – her story is more of a celebration than a dirge. In addition to documenting some of the darkest moments of her past, she also tells the story of how she dragged herself out of despair and pieced her life together again.
Adelman's delivery is full of little imperfections – she sometimes laughs at her own jokes as she's delivering them, and she occasionally fumbles a word or a line, but somehow her quirks and stumbles are more endearing than annoying, reminding the audience that this play is based on real life – and like real life, some of its beauty can be found in its imperfections.
My Brooklyn Hamlet: A Meshugenah True Story
Venue: Blue
Length: 60 minutes
Price: $10
Disc.: none
Rating: 13+