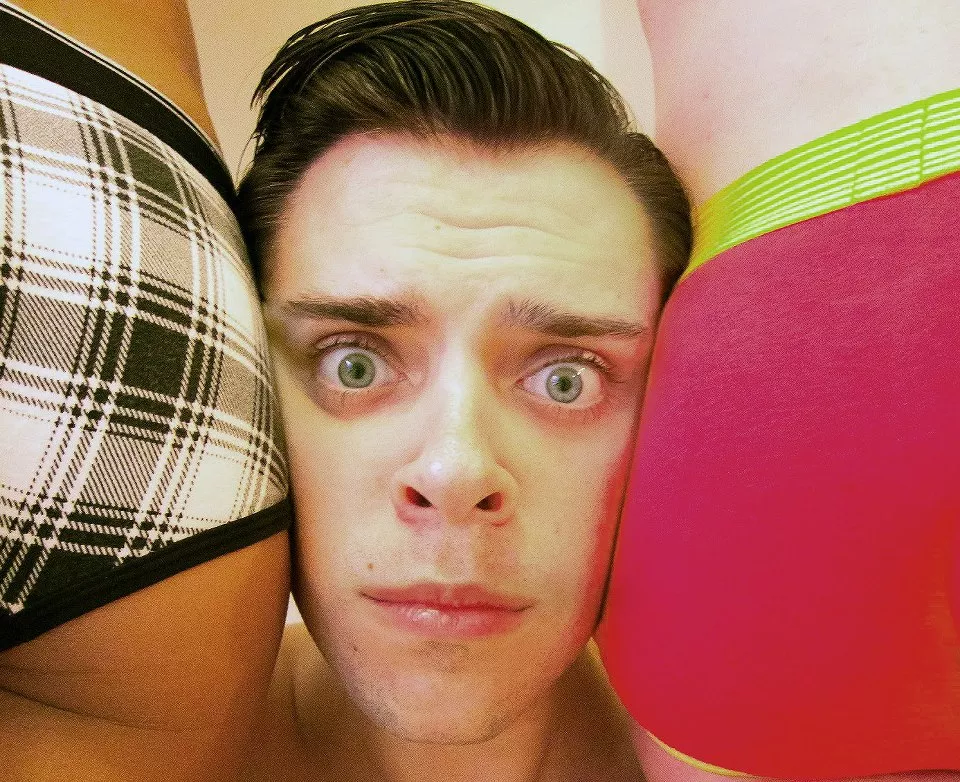 At the ripe age of 27, actor and blogger Lucas Brooks is taking a good hard look at his life so far as a young gay man, and this self-evaluation comes none too soon. Gay men will likely connect with Brooks' coming-out story, his inevitable slide into the dating/hooking-up scene, and his love/hate experience with cybersociety, which, for better or worse, is now an integral part of the gay community.
As advertised in the show's title, Brooks is cute (VGL, very good looking) and short; while we'll have to take his word for it that he is a top, he provides convincing evidence that he arrived at the preference with consideration. The fact that some would question his ability as a top because of his stature is a jumping-off point for Brooks to complain about labels and where he fits in, the fetishization-cum-racism of racial preference, and his internal struggle between wanting to be the boyfriend yet desiring to be the whore.
It is hard to argue with Brooks' assertion that gay men are "the most judgmental" community, and the irony that this group is now online where most everyone feels free to bully is not lost on him. He observes: In a country where we lack rights, the gay community needs to come together, but so many of us participate in this cyberworld of exclusion.  Gay men are the target audience for VGL 5'4" Top, and others might find themselves confused when references such as "drug and disease free" are mentioned without explanation. (The abhorrent practice of referencing an HIV- person as "clean" isn't addressed, but I digress.)
Brooks is a confident performer, although his delivery is calculated and lacking the spontaneity that helps make storytelling intriguing, he will no doubt find that nuance in time. His brief memoir of loneliness in an age where technology has connected humans more efficiently than anytime in history might have you searching for him online later to see if he could use a good cuddle.
Length: 55
Venue: Purple
Price: $10
Disc: None
Rating: 13+ Adult Themes and Language