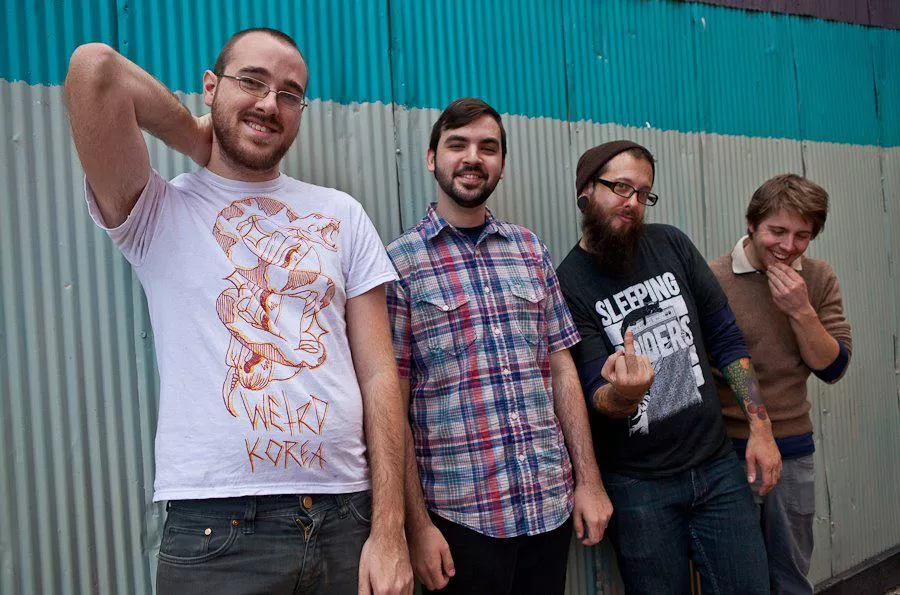 via
Here in Orlando, we recognize Gainesville band Dikembe cuz they're BFFs with local dudes You Blew It! and nearly always end up on the same bill. It's no surprise then that both of these bands are on the rise simultaneously, with You Blew It! in recurring posts on Pitchfork and now Dikembe with a featured interview and "Hood Rat Messiah" track premier in Vice's Noisey blog in advance of their newest release Mediumship due out in August. (Don't worry, I've moved past my documented Vice wrath.) The interview quickly gets down to "the influences" on Dikembe's emo-reviving sound, including Brand New, Karate and Manchester Orchestra, but it was name-dropping Pearl Jam that notched up the conversation with Dikembe singer Steven Gray saying, "Ten really is a seminal record that I think gets overlooked by punk dudes."
You can read the full interview here and find out where you can see Dikembe on their upcoming tour (spoiler: they're not playing Florida). Listen to "Hood Rat Messiah" below.
For more Orlando Music News updates, follow ashleyedits on Twitter.