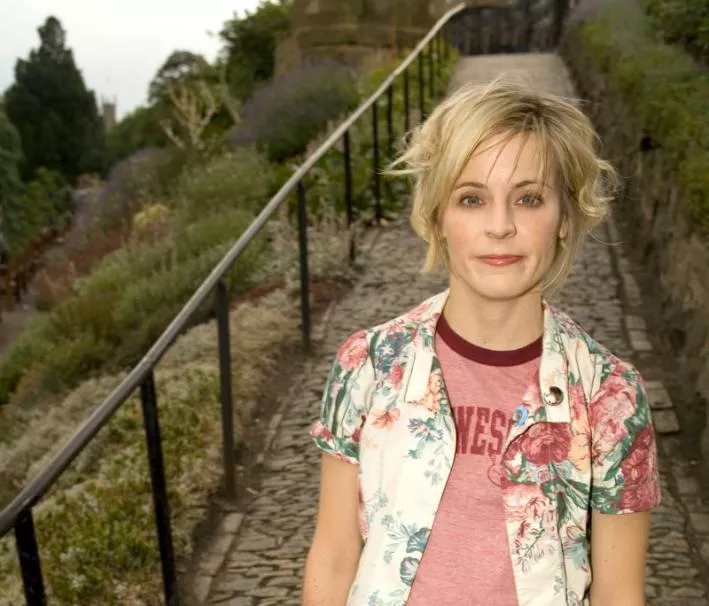 via
Last week, we told you about the inaugural Orlando Indie Comedy Festival, currently in the works for the end of September. Today, we received some more details, including who the volunteers planning the fest want to bring onboard as the headliner: Maria Bamford.
If you're unfamiliar with Maria Bamford's quirky charm, forthright honesty and funny voices, you're in luck. Maria Bamford: The Special Special Special was just put onto Netflix's streaming service this past Friday, May 30, and we're totally jealous that you get to watch it for the first time. We wish we could see it for the first time again instead of the ninth.
The only problem is that Bamford isn't actually booked for the festival.
Since the comics and volunteers organizing the festival have very little capital, they can't afford the usual booking fee for a comic of Bamford's level of fame. Instead, they're having to rely on good karma. Half of the proceeds from the Orlando Indie Comedy Festival will be donated to the National Alliance on Mental Illness of Greater Orlando. NAMI is the nation's largest grassroots mental health organization dedicated to raising awareness and providing essential and free education, advocacy and support group programs for people affected by mental illness. Bamford has been very open about her struggles with mental illness and its stigmatization. The other half of the proceeds will be put towards planning and operating next year's festival.
In addition, some of Orlando's best local comics have put together a website, Orlandowantsbamford.com, that contains an open letter to Bamford, along with a video featuring Marie George, Nick Pupo, Jacob Galang and other locals. Set to music by Thee Wilt Chamberlain, the comics explain to Maria why she should visit Orlando and promise everything from free Disney tickets to Rice-A-Roni.
Even if the folks running the festival don't get Bamford signed on, they still promise more than 30 national comics, along with some of the best locals. The festival will take place over four days at various venues around town, including several in Mills 50 and the Milk District. Individual shows will range in price, but a weekend pass will only cost $25 in advance.
We'll keep you updated as things develop, but check out the video below in the meantime.
[youtube_sc url="https://www.youtube.com/watch?v=EhbdmlpxHp8"]