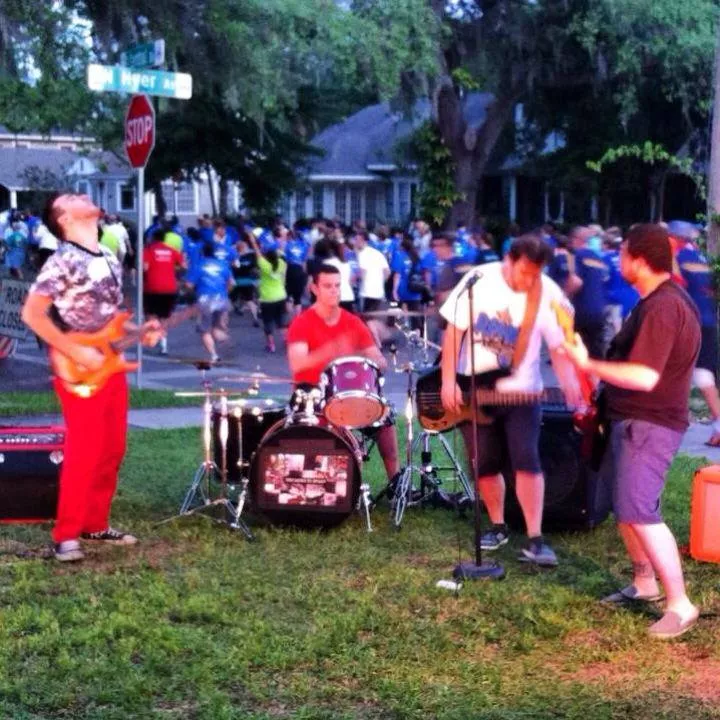 Local Orlando rock band Decades in Spain have released a music video for their newest single "Gallows" featuring
the IOA corporate 5K? Though certainly an unusual backdrop for their math rock bass lines and moody vocals, the video's DIY atmosphere grants the sound an offbeat edge. This eccentricity is especially highlighted by the fact the 5K runners largely ignore the band unabashedly rocking out at the corner of Central Boulevard and Hyer Avenue, making the music seem even more out-of-place and unruly.
The video also includes other Orlando spots such as downtown Orange Avenue and the surrounding Lake Eola neighborhoods through the lens of a home video camera – an endearing quality that makes the locations seem even more familiar. Watch out for Decades in Spain shows around the downtown area (and at apparent favored venue the Peacock Room), but maybe don't forget to broaden your search to include quiet neighborhood street corners.