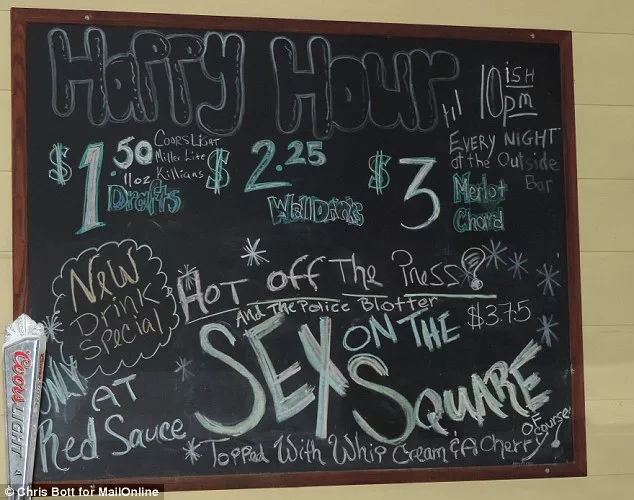 via
Earlier this month, we reported on Peggy Klemm's arrest for public fornication in the Villages. Fellow Villagers aren't embarrassed about Flemm's dalliance with a younger man (which reports say continued for about 10 minutes after they were spotted); in fact, they've created a drink in her honor. Called "Sex on the Square," the drink is a tooth-achingly sweet rum-and-coconut concoction topped with whipped cream and a cherry (of course!). At the low price of $3.75, it's no wonder all the retirees are drinking it up.
As of this posting, Flemm hasn't ordered a "Sex on the Square" yet, but patrons at Red Sauce, the bar where the drink was created, says that if she ever shows up, Flemm'll be given a standing ovation. She accomplished a Villages first: Flemm and her lover weren't the first couple to be caught doin' it in the Villages; they were just the first ones to get arrested for it. Previously, those caught sexing (be it in a golf cart or against a wall) got off with only a warning.
Cheers to getting it on in public?