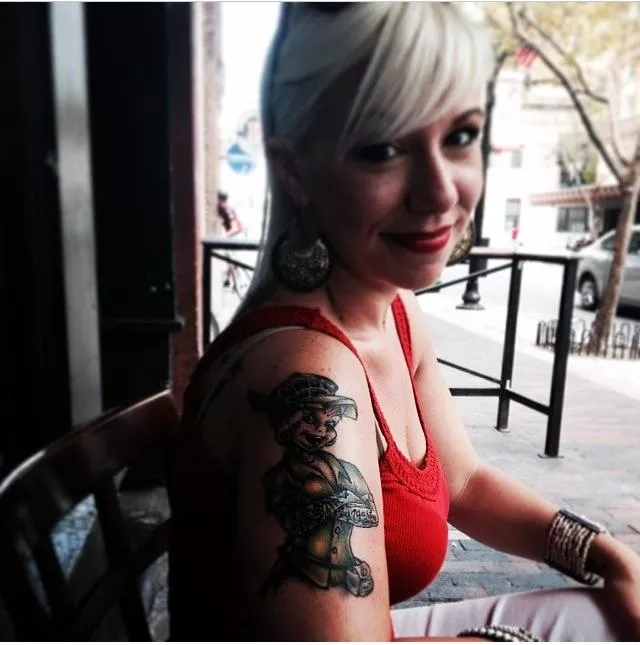 Bite 2014: 50+ places to find comfort food in Orlando
Wendi Stark moved to Jamlando in 1998 from Dallas (the city, not the TV show). She works as a hairstylist and has never been employed as a Soviet cosmonaut.
1. Who's your favorite Orlando resident, living, dead, real or fictional?
That's tough ... I'd have to say Buddy Dyer, he has the best socks.
2. What's the best meal you've ever eaten in Orlando?
The 55 burger at Rusty Spoon. It's so amazing. I think they actually put unicorn tears in it. Eating it will make [you a] better person.
Bite 2014: 50+ places to find comfort food in Orlando
3. Publix or Winn Dixie?
Publix, because I can ride my bike there.
4. What's the last concert you went to in Orlando?
Phillip Phillips and John Mayer.
5. What's your least favorite beach in the area?
Cocoa. I don't like the sand, it's all shells and it gets in weird places.
6. What's your favorite Orlando attraction that no longer exists?
Urban Flats.
7. What do you hate most about living in Orlando?
Coming from the big city, I'd say I-4, absolutely.
8. What do you hate least about living in Orlando?
I love all the artists and the community that surrounds them ... it's like high school all over again.
Wall To Wall: Orlando's street art makes the city beautiful
9. Hungry Howie's: pro or con?
Oh, I didn't even know that was here. I'm gonna say con for $400, Alex.
10. In one word, describe your day job.
Fabulous!
11. What's your favorite coffee spot in Orlando?
Well, I go daily to the Starbucks in the Grand Bohemian. They're really friendly there, they start making your drink as you walk in the door, they write things on the cups that shouldn't be there, they're just awesome.
12. Do you have an orange juice of choice?
Any brand that comes in my mimosa.
13. If you could give Orlando a new nickname what would it be?
The island of misfit toys.
14. Have you ever encountered Wesley Snipes? If so, what was the circumstance.
No.
15. Planet Hollywood or Hard Rock Cafe?
I used to work at Planet Hollywood ... but I'll say Hard Rock for the concerts.
16. Gator attack or bear attack?
Um, no! That's horrible! I'm sure I can't outrun either of them.
20 magnificent photos of Florida black bears
17. What's the weirdest thing you've ever seen in Orlando?
Probably the transient bums. They do weird things. I saw one take his sock off for a cigarette.
18. Mandy Moore: pro or con?
I'd say I'm neutral.
19. What makes someone an Orlandoan?
A birth certificate from somewhere else!