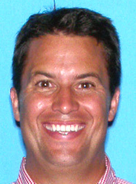 Hey, wipe that smile of your face, Jason Combs of ASAP Towing on McCoy Road! You've just been busted for (allegedly) doing something pretty terrible. According to a press release from Orange County Sheriff Jerry Demings' office, today – following a fairly prolonged investigation – 44-year-old Combs was arrested on the following charges:
One count of Grand Theft

29 counts of Grand Theft of a Motor Vehicle

Failure to release vehicle within 1 hour after request

Failing to Maintain Records

Failure to Post Towing Contracts

Four Counts of Failure to Notify the Sheriff's Office within 30 minutes of tow

60 Counts of Violation of Orange County Ordinance
What's that, you say? A predatory tow company owner fleecing unsuspecting drivers, especially out in the tourist corridor, especially during GayDays, June 5-9, just outside of the expo host hotel, The Doubletree, here in the South? Oh, and also, a series of (allegedly) falsified contractual documents, unlawful "gate charges" ($40 a pop), towing warnings posted outside of statutory zones in various rights of way, uncomfortable canoodling with restaurant owners, (allegedly) falsified time sheets for staff AND a boat on premises without a trailer? THIS SOUNDS LIKE FLORIDA.
This morning, we were tipped off by the sheriff's office that there would be some scumbag scuttlebutt coming this afternoon, and it appears that we weren't to be disappointed. Would you like to read about how all of this transpired? Would you? WOULD YOU? It's pretty interesting, and we're going to do our best to redact (out of sensitivity that Combs – again, allegedly – doesn't have) the names of the victims here, but there are SO MANY. (If you're one, the Orange County Sheriff's Office Sector 5 substation wants to hear from you at 407-351-9368). Let's get dirty, shall we?
It all starts like this (as directly copied from the arrest affidavit):
On June 13th, 2014 We, The Tourist Oriented Policing Squad, began an investigation into ASAP Towing for illegally towing vehicles from 6109 Westwood Boulevard (Westwood Town Center) during the time period of June 5th 2014 through June 9th 2014. This time period coincides with the annual Gay Days celebration. The host hotel, Doubletree by Hilton, is located directly across the street at 10100 International Drive. This annual event brings thousands of the gay, lesbian, trans-gender and bi-sexual persons to the area. This event has a large economic impact in Orange County. The Westwood Town Center is home to various businesses that are frequented by the visitors to Gay Days. There is a Texaco convenience Store, liquor Store, sports bar, Subway, Italian Restaurant, dry cleaner and a steakhouse. All of the businesses see an increase in revenue during this event. International Drive is a transient area and visitor's frequently park at one business and walk to another.

Based on several complaints, Corporal Richard Schmeltzer and Deputy First Class Christopher Wrzesien responded to the Westwood Shopping Center to inspect the site to make sure it was in "strict compliance" with Florida State Statute 715.07. This statute states the towing notices must be prominently placed at each driveway access or curb cut allowing vehicular access to the property, within 5 feet from the public right- of-way line. Based on the measurements the signs were posted at 8, 24 and 25 feet respectively from the vehicular access to the property.

Schmeltzer spoke with Combs regarding the placement of the signs and told him he was not in compliance with Florida State Statute. Combs was argumentative and stated he did not agree with where the right-of-way line is located. Combs further stated he has a written agreement with the property manager, George Tsunis, to tow away unauthorized vehicles from the property. I requested a copy of the written agreement from Comb's and he stated if I send him an email he would respond to the email and attach a copy of the agreement.

While on property we met with the following persons who work at various business's located inside of the Westwood Town Center.
AND HERE'S WHERE IT GETS JUICY AND WE NEED TO START REDACTING:
[The] manager at Delmonico's Steakhouse stated the following in a sworn statement: She stated the complex was towing vehicle due to an event that was being held at the Doubletree hotel. She stated she was given green stickers to pass out to employees to place on the headlights of their vehicles so they would not be towed. As employees were exiting their vehicles they were approached by the towing company which advised them to make sure they had stickers on their cars. [She] advised she had to give out notes that read "Delmonico's guest" and told patrons to put the notes in their windshields to avoid having their vehicles towed.

[The] General Manager of Delmonico's Steakhouse, stated he was provided with "green dot stickers" to put on his employee's cars front lights so they would not be towed. [He] stated he didn't authorize any tow company to remove any of Delmonico's customers or employee vehicles.

[The] manager of the Subway inside of the Westwood Town Center stated he had no agreement with any tow company to tow vehicles from the complex parking lot. Wilson stated he had several customers of Subway complain to him their vehicle had been towed even though they were a patron of Subway.

[The] owner of the Texaco inside of the Westwood Town Center he had no agreement with nor knowledge of any towing of cars from Westwood Town Center during Gay Days from June 5th through 8th. [He] stated he did not witness any vehicles being towed.

[The] manager of the liquor store stated he was not informed that any of his customer's vehicles would be towed from the parking lot. [He] stated he did not give permission to any tow companies to remove any of his customer's vehicles. [He] stated at one point someone had posted a sign "For Patron Only" and even though he had patrons in his store their vehicles were still towed away.
See how that works? It would appear that ASAP Towing had staked out the area located conveniently adjacent to the gay Sodom and Gomorrah pool party at the DoubleTree Hilton, and had (potentially) coerced shopping center businesses to play along! So, our friend Corporal Schmeltzer got busy McGruffing his way through this quizzical crime.
On Wednesday, June 18, 2014, Corporal Schmeltzer received a call from Combs and requested he meet with him at the Westwood Town Center so he could move the signs so they would be in compliance with Florida State Statute. Schmeltzer and Wrzesien met with Combs and showed him the signs that were out of compliance. Schmeltzer asked Combs for a copy of his agreement with the shopping center and Combs stated the following, "I will show you a copy on my phone but I will not email you a copy because I don't want it to become public record." Schmeltzer asked again for a copy and Combs further stated, "It says on your email reply that your emails are kept as a public record and may be disclosed to the public at any time." Schmeltzer informed Combs he would obtain a subpoena to get the records. Combs moved the 3 signs which were posted at the site to within 5 feet of the public right-of-way to meet statutory requirement.

On Wednesday, June 18, 2014, a request was filed with the Office of the State Attorney, Jeff Ashton, for an investigative subpoena. The request was granted and Corporal Schmeltzer received an electronic copy of the subpoena from the Office of the State Attorney. I requested this subpoena because I was conducting an investigation into ASAP Towing for criminal activity to include grand theft auto, violations of Florida State Statute 715.07 which address towing of vehicles from private property and violations of Orange County Ordinances regarding the towing of vehicles.

On Thursday, June 19, 2014, Corporal Schmeltzer, Deputy First Class Riccaboni and Deputy First Class Wrzesien drove to ASAP Towing, 3101 McCoy Road, Orlando, Florida 32812 to serve Combs or the Custodian of Records with the subpoena. We parked our vehicle along the sidewalk and did not block the entrance or disrupt the flow of business to ASAP Towing. Riccaboni called the phone number listed on the sign posted for ASAP Towing which was at the front of the business and an unknown person answered the phone. Riccaboni requested a manager or owner to respond to the location to speak with us. While we were waiting for a representative to arrive an unknown electric company was attempting to gain access to the property to do contract work. The unknown person Riccaboni spoke with on the phone stated a manager would show up shortly. Approximately 7 to 10 minutes later a red tow truck with the business name ASAP Towing showed up on scene. The tow truck was being operated by a white male that was later identified as Jason Combs. Combs stated he is the owner of ASAP Towing. Combs was served the Subpoena Duces Tecum issued by the Office of the State Attorney. The report date and time for the subpoena were labeled, "instanter." Combs or the Custodian of record were directed to furnish any and all documents related to towing of vehicles from Westwood Town Center, 6109 Westwood Boulevard, Orlando, Florida to include authorization agreement between ASAP Towing and George Tsunis. I provided Combs with a list of what exact records I was looking to obtain in regards to the towing of vehicles from Westwood Town Center: The towing agreement between Westwood Town Center, George Tsunis and ASAP towing to include agreements which covered the time period of June 5th, 2014 through June 9th, 2014, All documents and contracts between REC Towing and Recovery and any other tow company that assisted in removing vehicles from Westwood Town Center during June 5th, 2014 and June 9th, 2014, Copy of rates and receipts of any vehicle towed by ASAP towing or any company working on behalf of ASAP Towing which towed vehicles from Westwood Town Center during the time of June 5th, 2014 and June 9th, 2014, and the name, date of birth, and address of any employee or contractor that was involved in the towing or assisted in the spotting of vehicles towed from Westwood Town Center during the time period of June 5th, 2014 and June 9th, 2014. Once again Combs became very argumentative and he appeared to be shaking and trembling. Combs walked to the side of his tow truck and began to make phone calls. I did not stand close to Combs and listen to his conversation. He was free to move about and obtain the information as needed.
LADIES AND GENTLEMEN, OUR (ALLEGED) PERP WAS SHAKING!
We observed the following while on scene. There were numerous vehicles parked in the front lot that appeared to be in poor condition, a boat that was not on a trailer in very poor shape, vehicle parts scattered around and a red and yellow shed that had tow rates posted on the south side of the shed. There were no contracts from any properties posted on site authorizing ASAP Towing to tow vehicles as required by Florida State Statute and Orange County Ordinance. Corporal Schmeltzer called the Orange County Auto Theft Unit and advised them of possible violations he observed. Corporal Schmeltzer spoke with Corporal Timothy Nazzaro and advised him of the status of his case he was currently investigating regarding ASAP Towing. Corporal Nazzaro and Detective Adam Ellison responded to ASAP Towing and conducted an inspection of the property.
BUT WAIT, THERE'S MORE!!!! Click to the next page, and you'll see when the attorney shows up and videos the cops while Combs continues to seem rather uncomfortable!
EVEN WITH THE ATTORNEY PRESENT, EVERYTHING LOOKS LIKE IT'S A BIG OL' SET UP! Here comes more:
Based on the facts I had observed evidence (tow receipts), Schmeltzer secured the property and began to author a search warrant to obtain the evidence. While Schmeltzer was writing his warrant a Nissan Sport Utility drove down the sidewalk and an unknown male exited the vehicle and began to walk towards the gated entrance of ASAP Towing. Schmeltzer observed the male walking down the sidewalk and exited his patrol vehicle. Schmeltzer asked the male, "Can I help you?" The male immediately replied, "no." and continued to walk past Schmeltzer into the front gate of ASAP Towing where Combs was sitting on the front of a vehicle. The male stated he was legal counsel for Combs and inquired as to who was in charge. Schmeltzer stated he was in charge of the investigation. The attorney pulled a cell phone from his pocket and began to record the encounter. The attorney asked if he his client was free to leave and Schmeltzer stated, "yes." The attorney asked if Combs was free to leave with his vehicle and Schmeltzer told him, "no." The attorney continued to ask questions and Schmeltzer informed him that this was an active crime scene and if he wanted to continue to ask him questions he could feel free to subpoena and depose him at the appropriate time. The attorney stated, "I am sure going to do that." The attorney again asked if his client was free to leave with his vehicle. The attorney asked Combs what vehicle he arrived in at the tow yard. Combs pointed directly across the lot and pointed at gold in color GMC. This was a lie as Combs arrived in a red tow truck when he responded to meet us at his business. Schmeltzer walked to the back of the vehicle and observed a transporter tag attached on the back of the vehicle and asked Combs, "Is this your vehicle?" Combs stated no and further stated, "we are looking at purchasing the vehicle." Schmeltzer stated that the vehicle was on the curtilage and is part of the search warrant and that Combs would not be able to leave with that vehicle. It should be noted this was the same vehicle Comb's was driving when he met Schmeltzer and Wrzesien on June 18th at Westwood Town Center. It was also discovered this vehicle was towed by ASAP towing years earlier and is still registered to the owner in Michigan. The attorney was eventually identified as R. David de Armas of the Cramer, Price and de Armas law firm.

Schmeltzer left the scene and met with the Honorable, Margaret Schreiber, Judge of the Ninth Judicial Circuit Court and obtained an authorization to search ASAP Towing as described in the search warrant. During the time he was gone the premises were secured by Deputy Jeff Osterberg, Deputy First Class Chris Wrzesien and Deputy First Class Tony Riccaboni. Schmeltzer returned with the signed warrant and the search warrant was executed. During the execution of the warrant evidence was discovered and seized for further investigation. Schmeltzer provided de Armas a copy of the executed search warrant and property receipt of evidence seized during the execution of the warrant. R. David de Armas advised he was acting as the representative of Jason Combs and ASAP Towing and was still on scene when we left the property.

Corporal Schmeltzer was able to speak with George Tsunis via phone and he stated the following: Tsunis stated he met with Combs on 06/16/2014 and signed an agreement. This was after the event in which ASAP Towing illegally towed vehicles from Westwood Town Center. I also reached out to Cathy Pappas who is another property representative of Westwood Town Center and she emailed me the only copy of the contract between ASAP Towing and Westwood Boulevard LLC. I observed the following differences between the contracts provided by Pappas and Combs. First the signature dates are different, one was typed 05-30-2013 and the other was hand written 06-16-2014 and modified to reflect 04-16-2014. On the second contract there is not a listing for the Management Company Name, Westwood LLC it is listed as N/A, the listed address on each contract is different, 9614 3rd Avenue, Brooklyn New York, 11209 versus 9322 Third Avenue Suite 502, Brooklyn, New York, 11209. The signatures of agent George Tsunis are obviously different, and on the second contract there is a provision for towing Other: unauthorized event parking and a sub note that states Other: Any vehicle not parked as a patron at any time or if patron lease premises for any reason is subject to tow as long as it is permissible by law. There is not a Florida State Statute that addresses this action as permissible. The first contract only authorized ASAP Towing to tow for the following: Handicap (no permit), Blocking Driveway, Fire Lane, On Grass, For Sale, Blocking Dumpster, No Double Parking, Abandoned/Inoperable, No parking permit displayed, No tag, Invalid/Expired Tag, No overnight parking, and no back in parking. There are multiple violations in both contracts that make them both invalid as they are not in "strict compliance": Orange County Ordinance states the following are prerequisites and requirements for immobilization and trespass towing on private property. This regulation is provided for in Florida State Statute that allows additional regulation by Orange County Government. Prior to the trespass towing or immobilization of any vehicle, the property owner of the real property from which such tow or immobilization is made and the towing or immobilization service shall have executed a written agreement with the real property owner which, at a minimum, shall contain the following: The legal name, physical address and telephone number of the towing or immobilization service and the property owner requesting the towing or immobilization services, The name of the real property owner and the name of any agent, site manager, lessee or other person in control of the real property and the address and/or legal description of the real property from which the vehicle(s) will be towed or at which the vehicle(s) will be immobilized, the duration of the agreement, the time of day that such towing or immobilization is authorized, the days of the week that such towing and immobilization is authorized, an enumerated list of all fees to be charged to either the property owner or vehicle owner/operator, which shall not exceed the amount stated herein, the address and description of the location where the vehicle will be towed/stored or immobilized. Said storage site shall not be more than ten (10) miles from where the tow originates and the signature of both the property owner and the owner, or authorized representative of the towing or immobilization service, certifying that each had read and is in compliance with the provisions of Florida State Statute 713.78 and 715.07, and the applicable provisions of this section. ASAP Towing did comply with some of the statutory requirements but failed to be in "strict compliance" as required by Florida State Statute to tow or remove vehicles from private property without the consent of the registered owner or other legally authorized person in control of the vehicle.

I did meet with George Tsunis and he provided a sworn statement that advised the following: Tsunis stated he is an agent for Westwood LLC and signed a contract on 05/30/2013 with ASAP Towing that was effective for 1 year. On 06/16/2014 Tsunis advised he was contacted by Jason Combs of ASAP Towing to sign a new contract. Tsunis stated he signed the new contract on 06/16/2014. Tsunis stated he was later contacted by Combs and was asked to back date the contract to 04/16/2016 cover the lapse in the contract. Tsunis stated he would provide e-mail communications he had with Combs that is date and time stamped regarding the communication of this towing contract. Tsunis stated he never received a fully executed contract from Combs which was to include: rates, description of Westwood Town Center, description of ASAP Towing, name of the real property owner, time of day towing is authorized, days of the week that towing is authorized.

Tsunis later provided an email string he had with Jason Combs that listed the following: On Monday June 16th, 2014 at 4:08 p.m. an email was sent to Tsunis from Combs with an attached copy of an updated contract to be signed. Tsunis signed the contract and dated it June 16, 2014 and sent the contract back to Combs on June 16th, 2014 at 18:01 hours (6:01 p.m.). Combs replied back to Tsunis via email, "You dated it todays date

Im afraid he wont accept it. Either date is sometime in May 2014, or add a 2013 contract dated June of 2013 so that we have last weekend covered under contract. Sorry for the problem, I just don't want to give this deputy any technicalities. This is further evidence that Jason Combs knew he had no contract in place and was not authorized to tow vehicles from Westwood Town Center. Based on the statement from Tsunis it is evident Combs had knowledge he was making illegal tows and conducting illegal activity. Combs never had a valid contract with Westwood Town Center. ASAP Towing was not authorized to remove any vehicles from the property.
AH, THE OLD SWAPPING OF THE DATES TRICK ALMOST WORKED OUT FOR THEM. The affidavit here gets a little boring and statute-heavy, because, you know, evidence. We'll hope that you trust us that faking everything and driving away with cars does appear to be a crime of the highest order. Gay cars? Maybe. Even more suspicious, really. TURN THE PAGE AND WE'LL SHARE SOME VICTIM STORIES!!!! THEY'RE OUTRAGEOUS!!!!
BRING ON (SOME OF) THE (MANY) VICTIMS TESTIMONIES. Just as an aside, it would really suck to park in front of a Subway, get a sandwich, and lose your car. We're, again, going to redact some names here, but this could be a fun game! Guess if one of these victims was you!
Victim advised he parked his 2013, Ford Fusion, on 06/06/2014 in the Westwood Shopping center located at the corner of Westwood Boulevard and International Drive. [He] advised he asked a male if it was OK to be here. The unknown man said nothing but later admitted he heard [victim] ask him the question. [Victim] stated he returned minutes later to the area he parked his vehicle and it was gone. [Victim] stated he called the number that was on a handmade sign located in the parking lot. [Victim] stated he left his wallet and phone in the car and he asked ASAP for a ride back to their lot so he could get his vehicle. [Victim] stated they agreed to take him back to his vehicle but they had to collect more cars and they would have to wait. [Victim] stated the men told them if they said anything to anyone while they were waiting they would not take him back to his vehicle and it would be a $60 taxi fare to get back to where his vehicle was located. [Victim] stated he watched as the drivers of the tow company hid around the corner and waited for some people who were walking the lot talking on radios to talk to the tow drivers and they would immediately hook up the vehicles and drive back around the back of the building. They repeated this until the tow trucks were filled. The drivers then gave a ride to Barrone back to the tow lot and he had another driver take him to the 7-11 to use the ATM so he could get cash to retrieve his vehicle. [Victim] stated no one had permission to take his vehicle and he desires to prosecute and testify. [Victim] was charged $165.00 cash to retrieve his vehicle. This included a $40.00 gate fee which is an illegal charge. Also there was no time noted on the receipt at what time the vehicle was towed, dropped at the yard or what time the vehicle was released to the owner. The receipt also did not disclose who requested the tow.
THAT SOUNDS REALLY SHADY!!!! BUT NOT AS SHADY (AND SKETCHY) AS THIS!
Victim advised she parked her 2013 Kia Soul in the parking lot of Westwood Town Center on 06/06/2014 and walked over to the Doubletree. Feeney advised she returned to the shopping center approximately 2 hours later to eat at the O-Rena Sports Bar and noticed her vehicle was missing. [Victim] advised she located a sign that had been turned so it was not visible to incoming traffic and called the number listed on the sign. [Victim] stated she spoke with a male over the phone that advised her that a spotter observed her walk off of the property so ASAP Towing towed her vehicle. The male advised her it would be $165 cash to pick up her vehicle. [Victim] asked the male if she could pay with a debit card or check and he stated no. [Victim] stated when she walked up to the window to pay to pick up her vehicle a male was hidden behind the window and she inquired as to why are you so sketchy. The male told her it was for his safety. [Victim] paid $165 to the man and had to give him her keys. The male drove the vehicle from the back of the tow yard from behind a gate. As [vicitm] was leaving the male stated he going to add her to Facebook and she told him his was creepy and drove off. [Victim] will prosecute and testify that no one had permission to take her vehicle. The tow company also charged a $40.00 gate fee which is an illegal charge and failed to document the time the vehicle was released to the owner.
OH, AND ALSO, THERE WERE SPOTTERS ON BIKES JUST WAITING FOR PEOPLE TO PARK, IN CASE YOU EVER WONDERED.
Victim advised she loaned her vehicle, 2012 Nissan Versa, to her daughter that was visiting from out of state. [Victim] advised her daughter used the car on June 5th, 2014 and parked the vehicle in the Westwood Town Center and when she returned to where she had parked the vehicle it was missing. There were people in the lot that told her she was parked illegally and the vehicle was towed. She asked them to point out signs and they were not posted or the violation to warrant the towing of the vehicle. [Victim] advised she and her husband went and picked up their daughter and while she was waiting she overheard conversation from "spotters" that there were 3 wreckers responding to calls to come tow more vehicles. She advised calls were made as soon as people left their cars. The "lookout" told her that what they were working per "owner's orders." They were doing what the "owner wanted" and he gets paid by the amount of cars he called in to be towed. Once at the yard to pick up the car the attendant said he had the "owner's permission" to do this and referred to Florida Statute and what he was doing was legal and lawful. [Victim] advised the attendant would not allow them to photograph him or the property for their records and stated, "it was illegal to photograph his property." [Victim] advised she paid $165 "cash" which included a $40 gate fee. A closer look at the receipt provided to Wanta revealed the following violations: There was a $40 gate fee which was illegal, no person was listed as to who requested the tow and they did not list the time the vehicle was released to [victim].
Most of the other testimonies read in a similar manner – unsuspecting person doesn't see hidden towing sign in popular (gay-ish) thoroughfare, seeks tourism enjoyment, loses car, wastes half a night – and there are about 15k words worth of them to go through, so we'll spare you the remainder. But suffice to say that this all provides a fair distinction between law enforcement and the greedy buzzardry of tow companies on the make. This probably happens every day. Only this time, it happened on GayDays. DON'T MESS WITH THE GAYS.