What is happening with Orlando bars lately? First, Parliament House –
perennial winner
of Best Gay Bar in our Best of Orlando readers poll – 
files for bankruptcy
(chapter 11, so they'll try to reorganize and keep things afloat, but it's still sad to see), then we learn that Bar-BQ Bar, Eye Spy and Sky 60 (which we just named
Best Place to Dance in the Rain
in our Best of Orlando 2014 issue)
will close by the end of the month.
Today, we also discovered that Roxy nightclub – longtime home to insane dance night Takeovr, which was a readers pick for Best Club Night in Best of Orlando 2011 – is closed.
Here's what you see when you visit the club's website: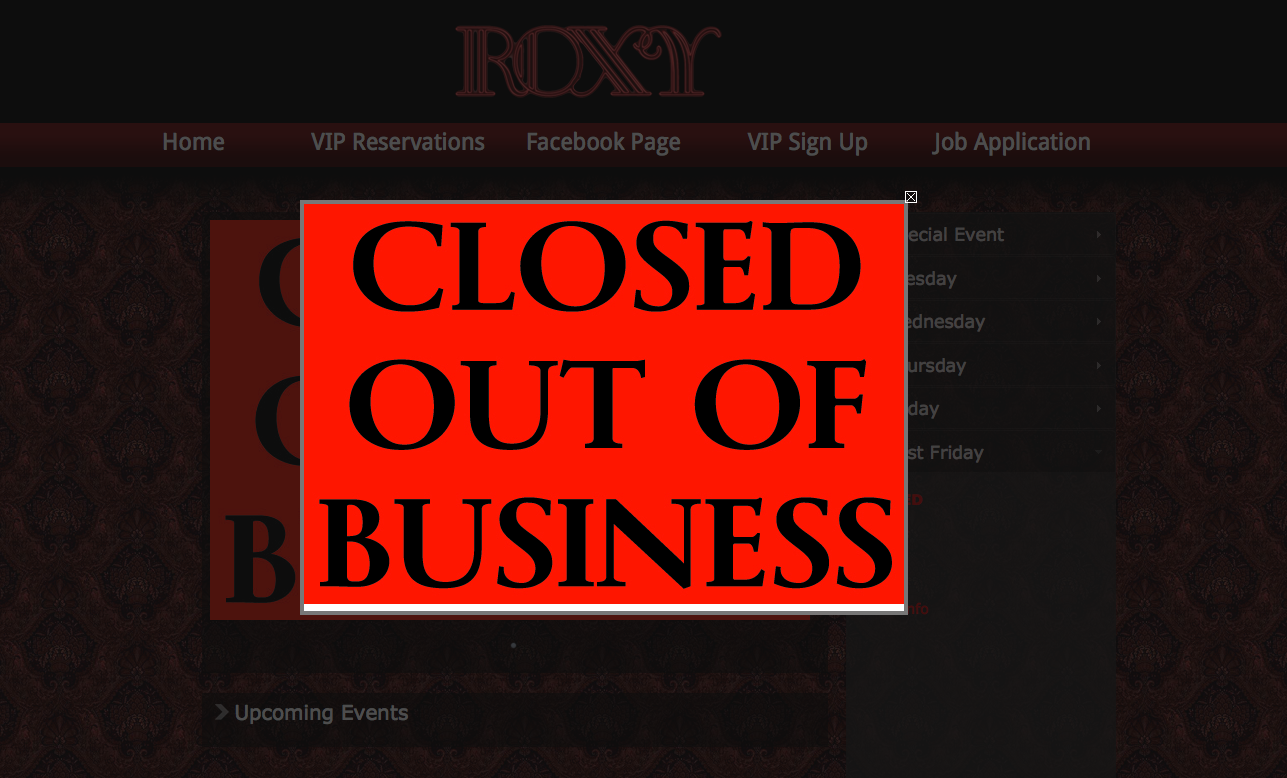 Rumor in the Twitterverse is that Roxy will actually be remodeled and reopened, but with a different name. We'll keep you posted when we find out more.
Hey, remember that time a drunk guy climbed up into the ceiling at Roxy, then fell through it and landed in a stairwell? Good times.