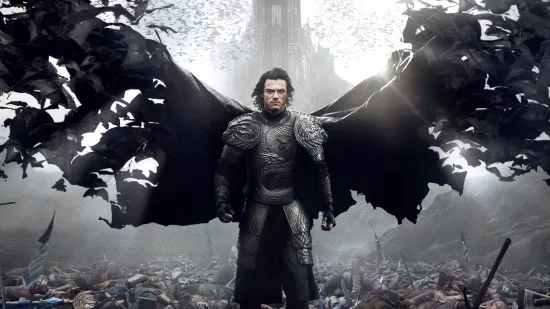 Image courtesy of NBCUniversal
Image courtesy of NBCUniversal In a strange twist of events, Universal Studios is basing a maze at this year's Halloween Horror Nights on a movie that hasn't even been released in theaters. Luckily, the story of Dracula is one almost everyone is familiar with. The latest vampire reboot, 
Dracula Untold,
will be released in theaters on October 17. Its haunted house will join previously announced houses
AVP: Alien vs. Predator, From Dusk Till Dawn
and
The Walking Dead
 on the 
opening day of the annual scare fest, September 19
. Here's what Universal has to say about the newest addition to their yearly scream-filled celebration:
"Dracula Untold offers a unique perspective on the origin of the world's most famous vampire. Our maze will place guests within many of the pulse-pounding moments from the upcoming film, offering guests an unprecedented living preview of the horrors that await."
This trailer for the flick should give you an idea of what to expect in the maze, which, when you think about it is kind of a preview for the movie, as well, huh?