Competitive eating contests CAN be cute: tiny hamster vs. Kobayashi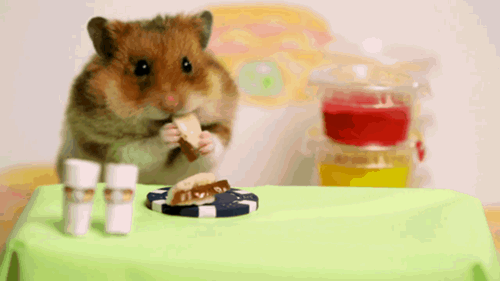 There's really not much to say about this – aside from OMFG SO CUTE BLARGH I AM DED NOW: a tiny hamster (cute) takes on Kobayashi (possibly even cuter?), somehow making the sport of competitive hot-dog eating (not at all cute) ADORABLE. Enjoy!
Consider supporting local journalism.
Our small but mighty local team works tirelessly to bring you high-quality, uncensored news and cultural coverage of Central Florida. Unlike many newspapers, ours is free – and we'd like to keep it that way, because we believe, now more than ever, everyone deserves access to accurate, independent coverage of their community.
Whether it's a one-time acknowledgement of this article or an ongoing pledge, your support helps keep Orlando's true free press
free
.