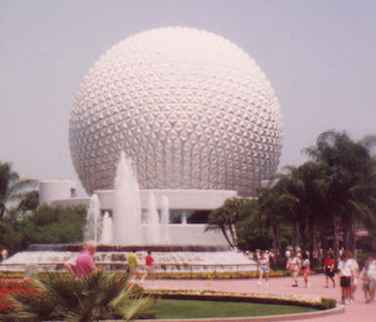 28 unforgettable shots of Disney in the early '90s
28 unforgettable shots of Disney in the early '90s
Over the weekend, Disney fans furthered their outrage over the confirmation of a Frozen ride replacing the Maelstrom at Epcot's Norway Pavilion. More than just being upset that Disney princesses were infiltrating what was considered the most adult of the Disney World theme parks, Epcot fans were incensed over the addition of the first fictional aspect to the park.
When Walt Disney conceived the idea for Epcot, it was originally supposed to be a utopian city of the future. After Walt's death, the city concept was abandoned, but technology and international cultures were embraced, promoting science and acceptance.
Throughout it's life, Epcot remained the one park with no movie tie-ins, preferring to keep it (literally) real, focusing on innovation, the world around us and the people that inhabit it. In short, Epcot was the non-fiction park.
Social media lit up this weekend with the hashtag #BelieveInEpcot voicing the reasons they love the park and want to keep it true to the original non-fiction vision: