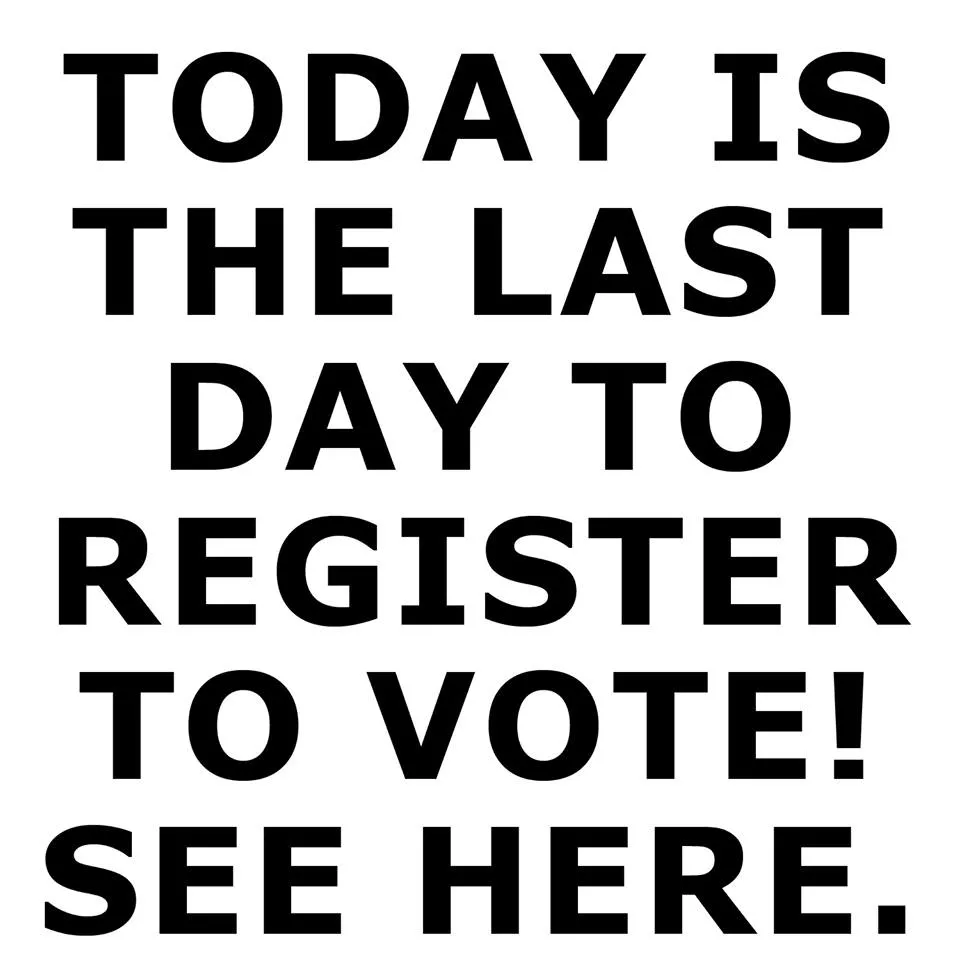 Image from Facebook, via Hurricana Maria
Image from Facebook, via Hurricana Maria
As it says above, today (Monday, Oct. 6) is the last day to register to vote in the Nov. 4, 2014 election.
Want to vote for governor this year? You need to register today.
Want to vote for (or against) medical marijuana in Florida? You have to register today.
Want to vote for Amendment 1, so we can put more funding toward preserving our precious water supply in the state? Ditto.
Click here to download a registration app, or to fill out an application online. Remember: Even if you fill out the online application, you need to sign it, print it and mail it in. Your application must be postmarked no later than today, or it won't be accepted for this election cycle.