Image via Chacckco
Disney animators have always personified their animal characters. From Cinderella's mouse henchmen, which had sewing capabilities that could rival those of Project Runway contestants, to The Little Mermaid's crabby Sebastian leading the oceanic orchestra under da sea, our favorite Disney animals are almost too human.
Digital artist Chacckco, and little bit of bibbidi bobbidi boo, have imagined what Disney's lovable animals would be if they were humans – and the results are pretty incredible.
With a touch of magic and the graphite of a pencil, The Three Caballeros are transformed into New York gangsters, Flounder into an adoring school boy and, probably the most mind-blowing, is Cars' Lightning McQueen as the driver of his own race car - talk about Freaky Friday!
Check out more of Chacckco's Disney magic below: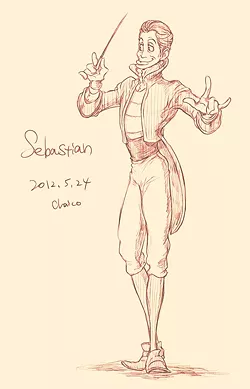 If you love what you see above, there are plenty more transformations on the artist's DeviantArt page.