It doesn't look like a bum came from here, but this College Park bungalow is where Jack Kerouac wrote
It doesn't look like a bum came from here, but this College Park bungalow is where Jack Kerouac wrote
The Dharma Bums.
One of Orlando's coolest organizations is the Kerouac Project. After local historian-writer-news anchor Bob Kealing tracked down the spot where Jack Kerouac wrote The Dharma Bums to a College Park bungalow, a group of benefactors bought and renovated it and launched a writer-in-residence program, which has so far sponsored more than 50 writers from all over the world to come live and work in the Kerouac House in three-month stints. Since its 2000 rebirth, the Kerouac House has become known globally as not just the place where Kerouac holed up after the publication of On the Road, but as a nurturing artists residency and a place to hear up-and-coming writers share their work in progress.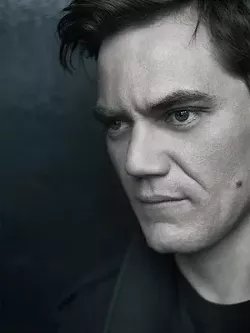 When he isn't offing people on Boardwalk Empire, Michael Shannon is a big Kerouac fan.
Last month a starry concert slinked through Joe's Pub in New York, a benefit for the Kerouac Project featuring Kerouac collaborator and renowned jazz artist David Amram, Kerouac biographer Joyce Johnson, singer Trisha O'Brien, poet Frank Messina, novelist (and recent Kerouac resident) Maya Sloan, and actors John Ventimiglia (Artie Bucco on The Sopranos) and Michael Shannon. Shannon, in fact, is such a passionate Kerouac fan that he donated the cost of a historic marker to be installed at the house, which will be unveiled noon Wednesday, Oct. 22.
The Kerouac House will now be an official part of the Florida Historical Marker Program. You can see the marker and hear Bob Kealing speak about the Kerouac Project on Wednesday at the Kerouac House (1418 Clouser Ave., Orlando 32804) followed by refreshments and tours of the residence. Go see some history! And below, see a video of the Joe's Pub benefit.