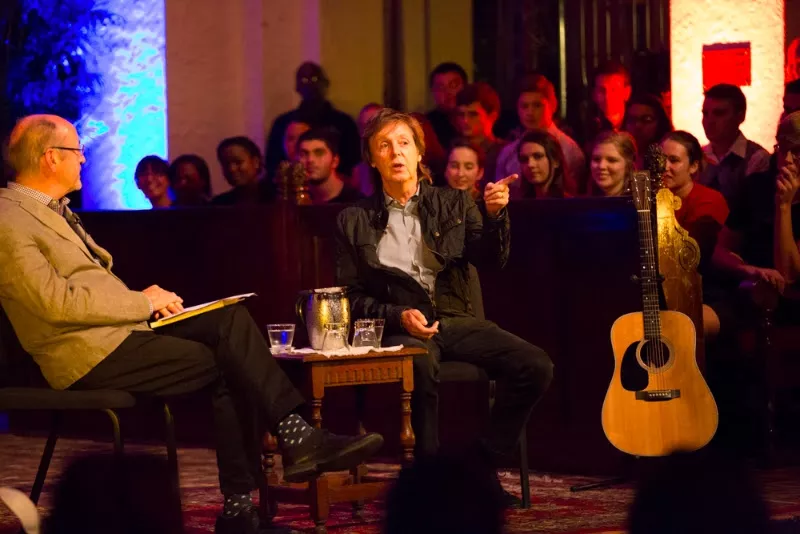 Photo by Scott Cook
As anyone with a pulse and a Facebook learned Thursday (or perhaps early Friday), Rollins College hosted Sir Paul McCartney on Thursday, Oct. 23, holding a discussion with U.S. poet laureate Billy Collins (a senior distinguished fellow at the Winter Park Institute), who invited the music legend for a private event that only a couple hundred Rollins students and associates could attend - tickets were doled out via lottery after Rollins announced Thursday morning the details of their secret event.
McCartney answered students' questions, with anecdotes about the drug-fueled Beatles evolution and the dream that inspired his song "Yesterday," plus humble admissions about his songwriting abilities (he has no recipe for his success). Collins and McCartney also waxed poetic about their shared writing talents, and McCartney closed the night by performing "Blackbird."
We saw McCartney last year, of course, when he sold out the Amway Center two nights in a row, and this Saturday saw him bring his charming show to Jacksonville. Since McCartney owns a condo in Winter Park across from the Alfond Inn, we glimpse the superstar around town more often than we dare dream (seems like Winter Park is perfect if you need a place to hide away).