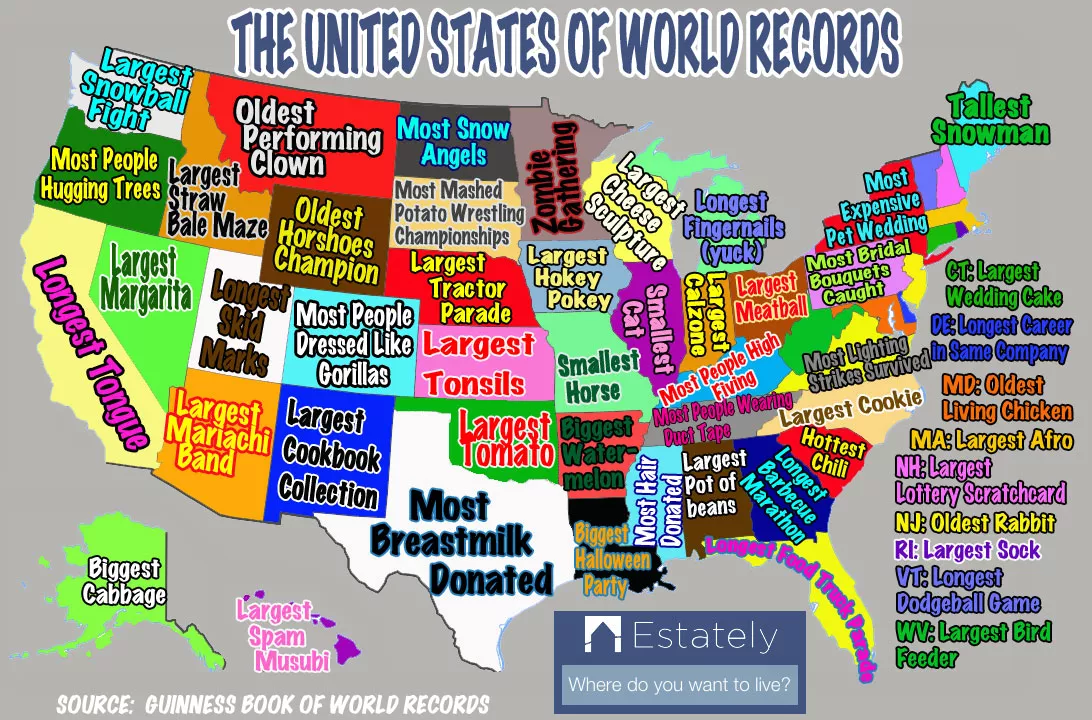 Image via Estately
Real estate search website Estately released this map of world records in each U.S. state, along with a list of some other world records that each state holds. In Florida, Estately highlighted the world's longest food truck parade, which took place this March in Tampa. Makes sense that Florida takes this honor, since just recently Orlando was named the No. 1 city for food trucks.
And really, our world record claim to fame is better than, say, Michigan ... who is known for the world's longest fingernails. Um, gross. Or New York, which is home to the world's most expensive pet wedding.
Here are some other world records that Florida currently holds:
Lousidiana's world record is one that I think Florida should chase, though: World's biggest Halloween Party at 17,777 people. We can beat that handily, right? Watch out, New Orleans, Orlando's coming for ya!