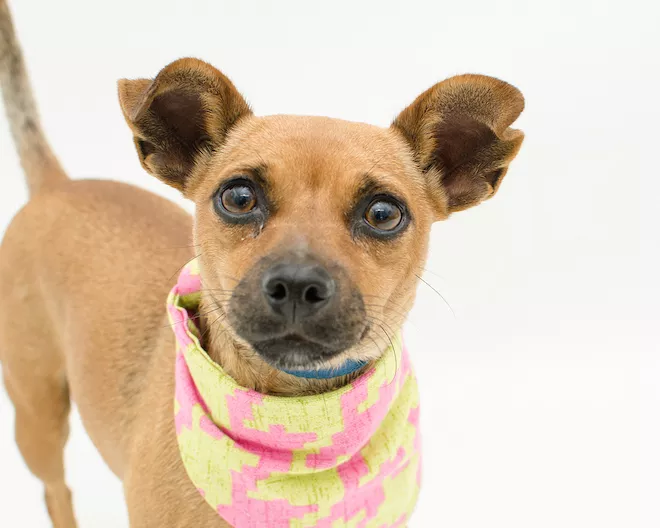 Take me home! 30 darling pups looking for homes at Orange County Animal Services
Take me home! 30 darling pups looking for homes at Orange County Animal Services
Bark your way to DogFest 2014 on Sunday, Nov. 9 and bring your four-legged friend(s) with you. UCF Memory Mall will be the site to be for this fundraising community dog walk. The walk aims to raise $60,500 for the Canine Companions for Independence, a non profit that helps pair the disabled with service animals. AS of this posting, they're less than $10k away from their goal.
Enjoy a fun day of games and other activities for both you and your dog with free demonstrations from UCF's Canine Team and get a chance to win cool prizes. Friends, family, coworkers and that neighbor you don't quite get along with are welcomed.
If you raise at least $100, you'll be the proud owner of a  DogFest 2014 bandana for yourself, unless your dog wants to wear it. Just make sure your dog is at least four months old with current vaccinations and is crowd friendly. No one wants a grump! Consider making an appearance and support the community effort to thank our canine friends for the days that they've shown us much needed love. And don't forget that leash!
12 p.m. - 4 p.m. Sunday Nov. 9| UCF Memory Mall, 4000 Central Florida Blvd.| 407-823-2000| cci.org/DogFest| Free