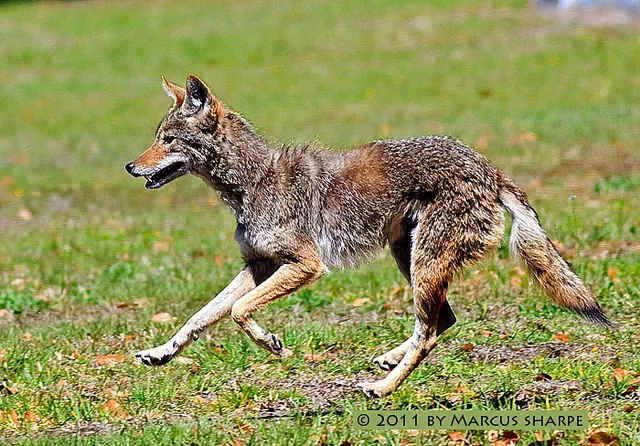 Coyote near downtown Orlando
Coyote near downtown Orlando
Image by Marcus Sharpe
In the past few months, urban coyotes have been plaguing College Park and Winter Park residents, killing pet cats and scavenging pet food left outdoors. Some of these coyotes have been caught and euthanized, because, as Trapper Wayne Salicrup told WKMG Local 6, relocation is not an option. College Park residents posted flyers around the area, warning residents of the coyotes, along with some guidelines on how to best co-exist with the mammals.
On the Florida Fish and Wildlife Conservation Commission website, you can find guidelines on dealing with coyotes in your neighborhood. Here are some tips:
If you are approached by a coyote, make loud noises and wave your arms. That should frighten it away.

Keep a "coyote shaker" handy. To make one, just fill an empty bottle with some washers, pennies or pebbles. Shake as needed.

Do not let your pets roam outdoors freely. Cats should stay indoors and dogs should be kept on a leash.

Pay particular attention when walking your dog at dusk or dawn. This is when most coyote attacks occur.

Do not keep pet food outdoors.

If you experience a coyote attack or encoutner, contact FWC at 888-404-3922.
If you'd like some more in-depth information on urban coyotes, FWC is holding a public meeting at 5:30 p.m. Thursday, Nov. 13. There will be experts on hand to discuss all questions and concerns related to the coyotes in eastern Orange County.
The details:
When: 5:30 p.m. - 7:30 p.m. Thursday, Nov. 13
Where: Commission Chambers of the Orange County Administration Building, 201 S. Rosalind Ave.