You mean I didn't win?!
Image via Creative New Jersey
The 2014 elections have come and gone. We've made our peace with the results, and today we were even able to find some humor in the situation. Bill Cowles, the Orange County Supervisor of Elections, released a list of all the write-in votes received in this month's election.
Some of them are what you'd expect. Mickey Mouse received 239 write in votes, spanning a variety of offices. The man in the red suit, Santa Claus, walked away with 8 write-in votes, mostly for the open school board seat.
Our favorite write-in, though, went to our Senior Staff Writer, Billy Manes, who received three votes: one for governor and two for  the School Board. Manes, you might remember, ran for Mayor of Orlando back in 2005. It looks like people are still hoping for a second run for office ... maybe?
Here are some of our other favorite (or most disturbing) write-in votes:
Bill Murray

Godzilla

Anyone else on planet earth

Dumbledore

Harry Potter

Literally anyone else

Pizza

Neil DeGrasse Tyson

Satan/The Devil

Willy Wonka
You can see the entire list of write-in votes at the Orange County Supervisor of Elections website.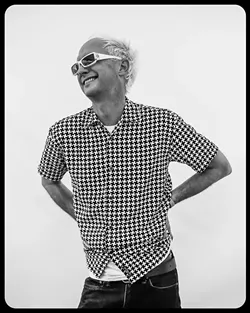 Image via Creative New Jersey
1954 Godzilla is starting his 2016 campaign now.
Image via Wikipedia