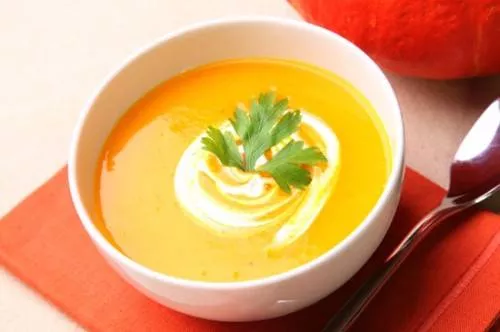 Image via 2nd Sun Vegan
On Sunday, Orlando-area vegans (and those who just like a good healthy meal deal) gather at Bill Frederick Park at Turkey Lake for the first annual Vegan Trucksgiving. Hungry attendees will chow down on an 11-course meal, featuring mains from 2nd Sun Vegan, Dixie Dharma and Squid Box, desserts from Doughn't Be Cruel and Valhalla Bakery, and drinks from Humble Bumble Kombucha.
Thanksgivers receive three courses from each of the savory trucks and one dessert each from the sweets trucks, plus a full pint of  locally-brewed kombucha. Here's the full menu:
Main Courses
Eggplant-wrapped green beans
Candied sweet potato bisque
Sausage tourtiere with gravy
Beer can fried "turkey" with orange-cran mostarda
Smoked mashed potato & garlic
Heirloom grits arancini with root pickle
Raw zucchini lasagna
Shiitake and walnut-stuffed cabbage
Butternut-shallot ravioli
Desserts
Apple pie doughnuts
"Mincemeat" doughnuts
Chocolate cream pie
Pumpkin pie
Yeast rolls
Sound delicious? Tickets for the very first Vegan Trucksgiving are $38 per person and can only be purchased online; no sneaking in at the door. Sales end at noon Saturday, Nov. 22. In addition to the tickets, there is also a small fee to enter the park ($2 per person or $4 per car). But 11 courses for $40? All vegan? That's something to be thankful for. The event starts at 1 p.m. Sunday, Nov. 23. See you there?