After Thursday's launch was scrubbed due to valve problems, the inaugural launch of the Orion Spacecraft went off without any issues at 7:05 a.m. on Friday, Dec. 6.
According to NASA
, "NASA's Orion spacecraft is built to take humans farther than they've ever gone before." NASA's plan is to send human-manned spacecraft to asteroids and eventually, Mars.
Friday's flight, which was unmanned, was a two-orbit, two-hour space flight that tested critical safety systems, such as the heat shield, avionics, altitude control, parachutes and more.
And, as you can see by the images below, it was stunning: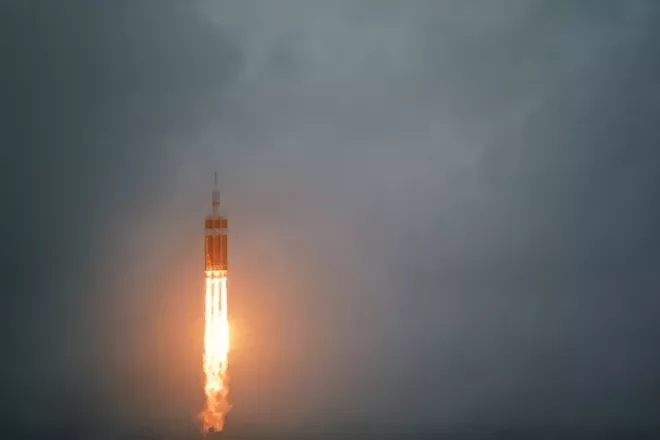 Here's a video of the launch, directly from
NASA
: