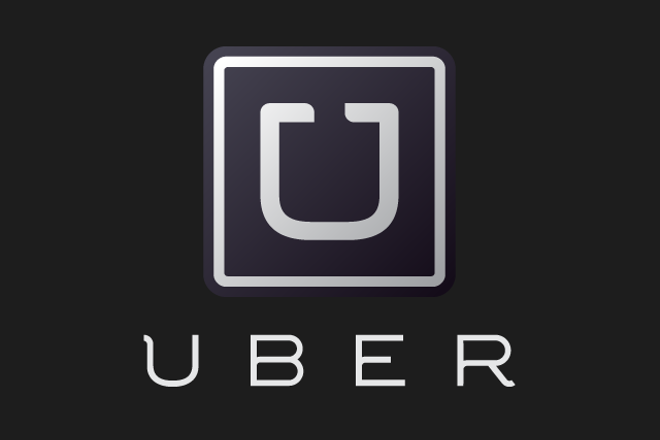 On Monday, the Orlando City Council discussed (at length) controversial ride-share service Uber. Billy Manes wrote about it in his Monday
Council Watch
live blog, but we've also excerpted his interpretation of the discussion below, too, because it's good reading.
Long story short, the city doesn't much like Uber (remember when they had police set up an Uber sting operation and started arresting their drivers?) because ... well, we're not totally sure why. The mayor said on Monday that it's because he thinks the company "wants to operate under only complete deregulation." And while that may be true (Uber says it's not), it seems like the city's attempt at regulating the company is actually just trying to destroy its business model in Orlando. One of the things the council is considering is telling Uber that it has to raise rates so high that they'll be forced to charged more than their traditional cab competition (is that even legal for a city to do?).
So somebody has started a petition to save Uber Orlando. So far, more than 7,000 people have signed it, and if you don't hate Uber and want it to stick around,
you can sign it, too.
There are things we don't like about Uber – here's a
big fat thing we don't like
right here – but the city's heavy-handed proposal seems designed not with consumer safety or smart regulation in mind. The goal, it appears, is to bully Uber (and more than likely, all other ride-share services that operate on a similar model, such as Lyft and Sidecar) out of the Orlando market, thus creating a nice, cushy spot for the Mears monopoly to continue its domination. We don't think Uber should be allowed to just do whatever it wants, either – pass some common-sense safety regulations, City Council, by all means. But don't punish consumers or the drivers who've found a way to make ends meet (or at least make their car payments a little less burdensome) by driving for Uber, Lyft or Sidecar.
"Mandating minimum fare requirements that would double the cost of atypical Uber trip does nothing but harm the people who deserve a safe,
low-cost alternative," Uber spokesman Taylor Bennett said in an email today about the City Council's discussion of the ride-share service. "And enacting burdensome red tape that makes it more difficult to partner with Uber will ultimately cost Orlando thousands of jobs and jeopardize the reliability our riders have come to know and love. We urge the Mayor to stand for innovation, economic growth and consumer choice."
That's a nice sound bite, Taylor. We like Billy's take on it better, though: "This is the new economy. Catch up, assholes."
This was only the first reading of the council's proposed Uber regulations. If you like having ride sharing in Orlando, you should probably sign the petition we reference above or contact your City Council representative and let them know what you think.
2:56 p.m.: and sooooo the shit begins. Head up top for the link if you don't know what we're about to talk about. Basically the city is shutting down Uber, a taxi alternative. Dyer says there has been "misinformation" about their anger on the issue; the word "illegally" was just used by the mayor.

2:58 p.m.: The mayor has just said as much, "Uber wants to operate under only complete deregulation."

3:05 p.m.: We're calling this Chapter 55, because that's the ordinance number, and the city is vehemently denying that it has done anything wrong here. The city always does. Our thoughts? Well, we're a fan a unions and workers' rights, including (of course) those of cabbies, but we're suspicious of the city's (and county's) relationship with Mears,

3:13 p.m.: In case you were curious, this whole argument is bullshit. The city is arguing that it will cost less for Uber vehicles even though it will cost 125 percent of the cost of a cab. How? Some nonsense about the minimum charges.

3:22 p.m.: So, uh, Patty Sheehan just mentioned the fact that the individual Uber drivers need to pay $500 as an application fee. Do you understand how crappy this is? Sheehan just compared it to eBay, and paying $500 to sell a $10 item.

3:25 p.m.: Sheehan wins the day. Again.

3:29 p.m.: The city clearly doesn't understand the Uber model. "If you make the fees too high, it is an impediment to entering the market," Sheehan says. $300 a driver, $500 from Uber? These are poor times and these are poor people making money. What are we stopping people from doing? I'm calling my friend for a ride.

3:35 p.m.: OH and also, Orange TV (ch 199) cut off broadcast of this ish for whatever reason (legislative caucus, etc.) when there is a FULL HOUSE of people in City Hall. Not to cheerlead too much for Uber - there are things about the company we don't like - but this is the new economy. Catch up, assholes.

3:40 p.m.: Dyer suggests reducing the minimum hourly from $35 to $20. BUCKLING.

3:42 p.m.: This is a very long discussion before we even hear the testimony. Oh, and Dyer hates Uber so hard.

3:47 p.m.: Basically, $300 will get you the CHANCE to drive someone around, because prohibitive fees from the city.

3:53 p.m.: UPDATE: there are people talking in tongues, basically. It will be a long night. We may go dark for a bit so we can actually eat something.

3:57 p.m.: WOWOWOWOWOOWOWOWOWOWOWOWOWOWOWOOWOWW. Riot in the halls. "Hell, no!" says current commenter. PLEASE LET'S NOT FORGET WHAT YOU'VE DONE WITH MEARS MONOPOLIES. Buddy Dyer is pissed.

4 p.m.: UBER PERSON IS TALKING. "In fact, we are in favor of regulations, we are in favor of fair regulations..."

4:01 p.m.: "The current regulations are prohibitive," people can't get taxis. BAM.

4:02 p.m.: Dyer is pissed. Uber woman is asking for the actual minimums for all of drivers and referencing Sheehan's eBay speech.

4:10 p.m.: Uber chick just mistook Disney World for Disney Land. Uh-oh.

4:13 p.m.: Jim Gray just said that Uber has been violating ordinances since its been here. Why would it change now? Dyer is now stipulating that Uber will not be operating at the airport. OMG, YOU GUYS, PEOPLE ARE OFFERING RIDES AND OMG PEOPLE ENJOY THOSE RIDES. SO THE PROBLEM IS THAT WE CAN'T ALL BE IN TERRIBLE CABS THAT TAKE US THE LONGEST WAY IN ORDER TO CHARGE US THE MOST? Oh, OK.

4:25 p.m.: The airport issued a cease-and-desist to Uber?

4:27 p.m.: Tony Ortiz is trying too hard. Look at the papers, he says. YOU'RE ALL GONNA DIE.

4:29 p.m.: It seems that most of the crowd is poor people who drive for Uber or Lyft, people who were refused by Mears (really!).

4:30 p.m.: There are 46 people scheduled to speak at 5 minutes each. This being first read, we are likely going to see a longish night. We will likely drop out of this for a bit.

4:37 p.m.: So much anger. First we had a guy who is very angry about the cease and desist. Now, we have a Lyft person, who is calling it "carpooling." Which, awesome.

4:48 p.m.: Lyft is bragging about its San Fran initiatives, mostly about ride-sharing, not "another alternative taxi service."

4:51 p.m.: "Are you willing to suspend your operations?" asks Robert Stuart. "If you're raising children and the child continues to not obey the rules of the household...." OMG LEAVE IT TO BEAVER

5:11 p.m.: OK, that sort of hot nerd who just made himself into an Apple commercial was fun to watch. However, that sort of hot nerd said a lot of things we didn't agree with.

5:22 p.m.: We're now in the realm of the Mears folks and limousine people. Maybe they're right? Maybe more regulation? Meh, we don't necessarily believe that, but whatever.

5:32 p.m.: OK, so this is just the first read, so we're going to sign off. Hope you enjoyed our sniveling commentary at transportational concerns. Hope you enjoy your Holidays.