This Tuesday, Dec. 30, a flurry of floats festooned with some of Florida's finest citrus will lumber through the corridors of Downtown Orlando (say that five times fast). The
Florida
Citrus Parade
begins at 10 a.m. and lasts until around noon.
If you're hoping to get your mug seen on national television, better luck next year, as grandstand seating tickets have already sold out. But curbside seating will be available as early as 6 a.m. so get out there and grab your seats, early risers! The pre-parade show begins promptly at 9 a.m. Food and drink can be found from official vendors at Washington Square Plaza along Rosalind Avenue at Lake Eola Park, and bathrooms can be found behind the grandstands.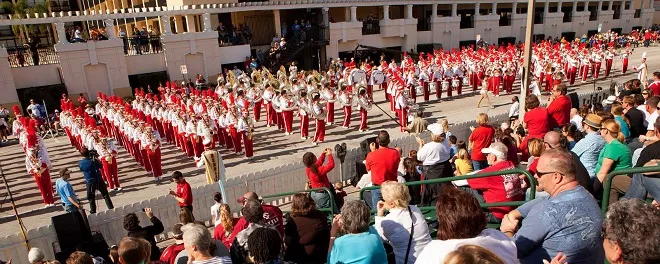 The parade route starts at Orange Avenue and Robinson Street, continuing south on Orange Avenue, moving east on Anderson Street, then north on Rosalind Avenue. The whole thing finishes up at Rosalind Avenue and Robinson Street, covering 1.4 miles in 90–120 minutes.