Me and My Shadow dog rescue
UPDATE 2/18/2015:
Champion
recovered from his injuries
and has been adopted by a Me and My Shadow volunteer.
This is Champion. This poor little guy is just six months old, and he obviously has endured some serious cruelty in his short life. When he was brought into Orange County Animal Services as a stray earlier this week, he was covered in multiple, deep bite wounds – so many bites that he earned the nickname "Swiss Cheese." Vets determined that he had been attacked, likely by other dogs, and he had multiple old wounds and scar tissue from previous attacks. Clearly he's been suffering attacks for much of his life.
On New Year's Eve,
Me and My Shadow
dog rescue stepped up to get Champion out of the shelter, and he was immediately brought to a vet for surgery. His wounds were so deep that some of his organs had been punctured, and he was becoming septic.
Champion survived his first surgery, but he's about to undergo his next one on Jan. 2. Me and My Shadow has authorized unlimited vetting to help him, and his veterinarians are thinking that it may take five to seven surgeries to save his life. If you want to help Champion, you can donate to his cause via a
YouCaring.com donation site
set up to help.
More photos of Champion are at the bottom of this post. If you don't want to see graphic images of this dog's wounds,
do not scroll to the bottom of this post.

UPDATE ON CHAMPION, JAN. 4, 2015:

Me and My Shadow continues to care for Champion, and they posted a photo of him getting some fresh air this weekend, as well as a status update and a video of him, which you can view below.
FROM THE
ME AND MY SHADOW FACEBOOK PAGE
:
The vet got his blood work back and is concerned with his anemia. We were informed to find blood donors in anticipation for a blood transfusion tomorrow. MAMS board of directors who also run Gold Coast Greyhound Adoptions... Judy Shamp and Donna Galante hand picked two very special greyhounds (who are actually their blood donors) to be on call if needed for tomorrow's transfusion. Mackie and Sloan are ready if needed! On a positive note: Champ was taken off his IV pain medication and transferred over to oral pain meds. He seems to be responding more favorable to the oral meds. Champ's medical foster Kim took him outside today for some fresh air. He walked in the grass and actually kept his lunch down today. All good things. Will update as soon as we know what tomorrow holds for us all.
In the name of rescue....Julie & the MAMS family
In an unrelated case, another local survivor of animal cruelty is also in need. Kia, one of the dogs rescued from the
Apopka dog-fighting bust
that took place in May, is struggling to survive after suffering from a suspected intestinal blockage or pancreatic deficiency. Barkie's Legacy, the rescue that is caring for Kia now, has also set up a
donation site
to help defray the cost of her increasing vet bills, as they try to get her stable.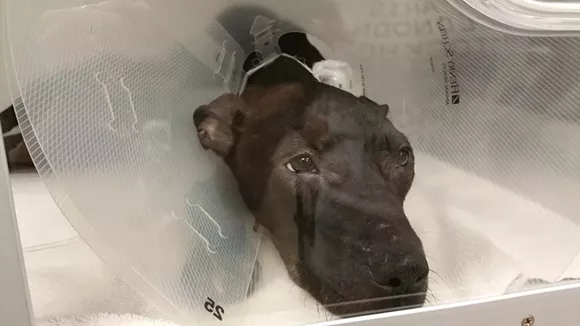 Barkie's Legacy
Kia is a survivor of the May dog-fighting bust in Apopka.
The photos below of Champion are graphic – do not scroll down if you do not wish to see a dog with multiple, serious bite wounds.
-
-
-
-
-
-
-
-
-
-
-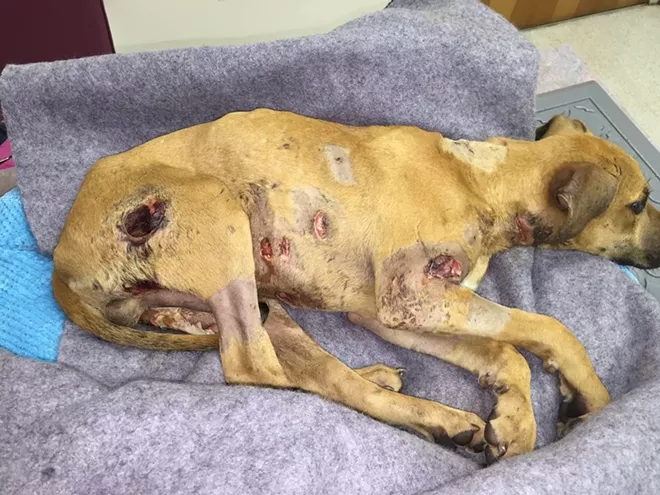 Me and My Shadow dog rescue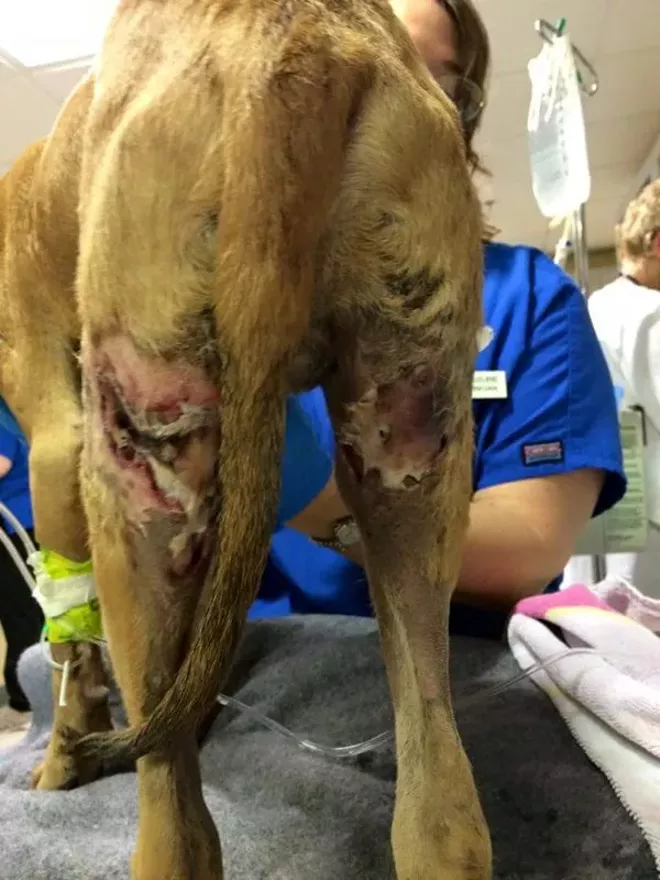 Me and My Shadow dog rescue
Me and My Shadow dog rescue
Me and My Shadow dog rescue