The Falcon Bar hosts a Nicolas Cage movie marathon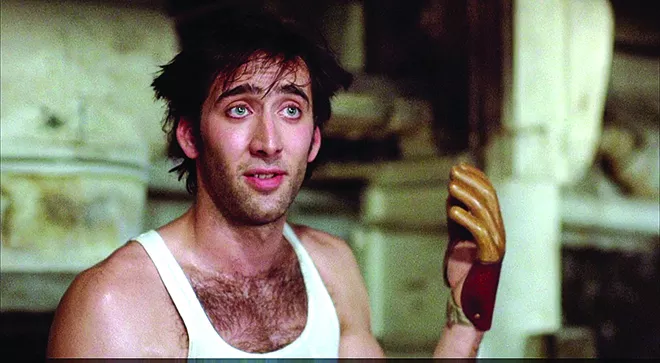 The second annual celebration of the birth of Nicolas Cage is now a thing. Last year's Cagemas was such an undeniable hit for local watering hole/creative hub the Falcon Bar that they have now embraced the glory that is Cage and brought it back for Round Two. Tonight features screenings of our favorite Cage movies, but for the next few weeks the walls will be adorned with Cage-inspired art as well. Who wouldn't want to be sipping on a cold brew while a portrait of Cage as Superman watches Moonstruck over your shoulder? "Bring me the big knife." Delicious.
8 p.m. Saturday | art show through Jan. 16 | The Falcon, 819 E. Washington St. | 407-423-3060 |
thefalconbar.com
| free
Consider supporting local journalism.
Our small but mighty local team works tirelessly to bring you high-quality, uncensored news and cultural coverage of Central Florida. Unlike many newspapers, ours is free – and we'd like to keep it that way, because we believe, now more than ever, everyone deserves access to accurate, independent coverage of their community.
Whether it's a one-time acknowledgement of this article or an ongoing pledge, your support helps keep Orlando's true free press
free
.