The final curtain rang down on Theatre Downtown's home late last month. After 25 years at the corner of Orange and Princeton, the community company closed their annual
Christmas Carol
on Dec. 23, then took a final bow with a pair of emotional, elegiac "Encore" concerts organized by Jay Levy on the 27th and 28th. Evicting landlord Florida Hospital was lambasted in a
Little Shop
parody rewritten by Natalie Doliner, OW's own Adam McCabe belted Frank N. Furter's "I'm Going Home" sans amplification, and everyone cried during the finale of "For Now" from
Avenue Q
. Theatre Downtown will be a "gypsy" company for now, and will present at the 2015 Fringe; as producer Frank Hilgenberg vowed, this is the end of "a building, not a theater."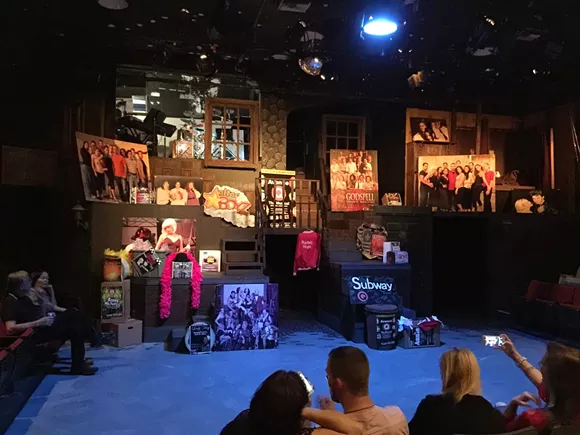 The stage is set for the final show on Sunday, Dec. 28, 2014.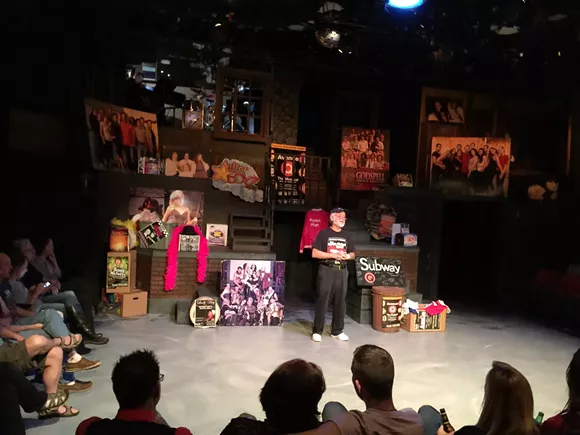 Frank Hilgenberg gives his final curtain speech in the building.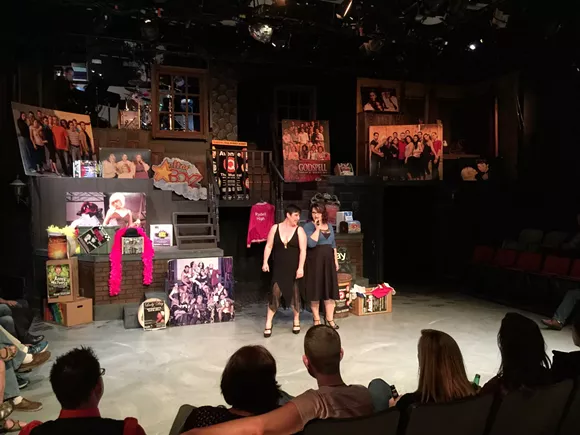 Katrina Johnson and Ally Gursky sing "Science Fiction Double Feature" from
Rocky Horror
.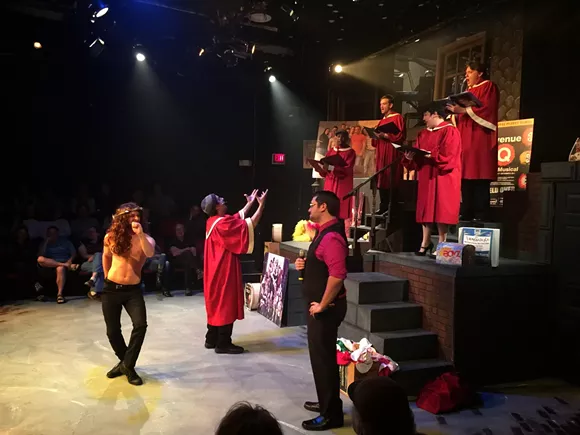 "Listen to Jesus Jimmy" from
Reefer Madness
, with Adam DelMedico as the shirtless savior.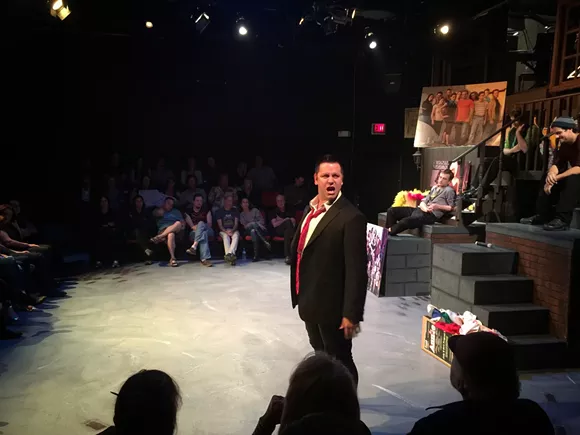 Adam McCabe sings "I'm Going Home" from
Rocky Horror
.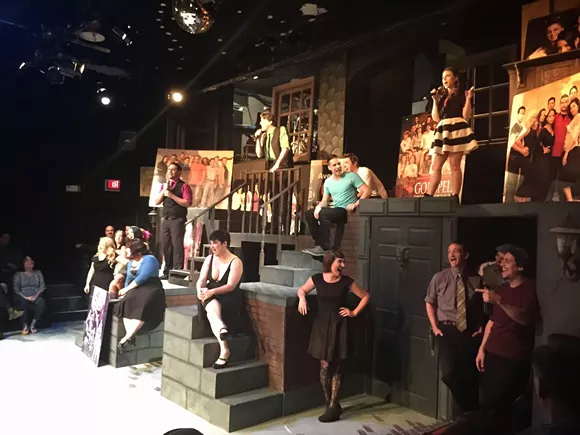 "For Now" finale from
Avenue Q
.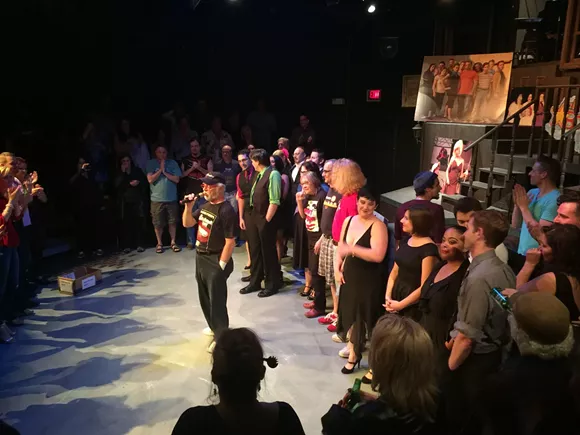 Frank Hilgenberg and the Theatre Downtown cast and crew say their final farewells.
Goodnight and goodbye...