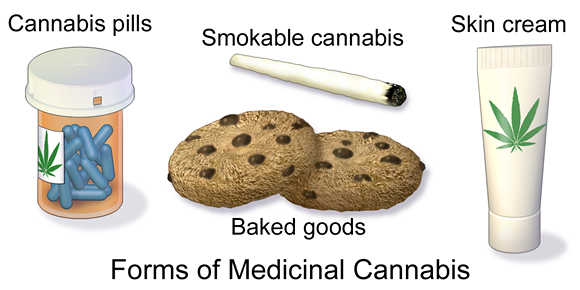 Today, local attorney John Morgan and medical marijuana advocacy organization United for Care announced plans to relaunch the campaign for medical marijuana in Florida. In a late-afternoon press conference, Morgan told media that even though the initiative to legalize medical marijuana via an amendment to the state constitution was defeated in 2014, the measure clearly had strong support among voters (about 57 percent of voters who turned out at the polls on Election Day voted in favor, but it needed 60 percent to pass). He also said that the campaign helped influence public perception of marijuana as a useful drug – he even said that the successful legislative initiative to legalize the Charlotte's Web strain of medical marijuana, which has been shown to help children suffering from debilitating seizures, "would never have happened but for our effort." (Charlotte's Web should be available to patients in Florida now, but unfortunately, the measure is
tangled up in legislative bureaucracy and a whole lot of red tape.
Predictable.)
Critics of United for Care's attempt to get medical marijuana in front of voters last year insisted that the language on the ballot measure was too vague, and fearmongers (looking at you, AG Pam Bondi) made it seem as if the bill would allow people to obtain medical marijuana for frivolous conditions. Although United for Care and Morgan say that nothing in the original bill gave doctors a free pass to negligently prescribe the drug, the new bill they're drawing up to (hopefully) be put on the ballot in 2016 tightens up the language, specifically indicating which conditions should be considered debilitating enough to warrant a pot prescription and making it a point to note that negligent doctors would not be protected by the law. The new version of the bill will also contain language about parental consent for prescribing marijuana to minors.
Morgan says that the 2014 campaign "has proven to people all over the country that this is a possibility in Florida," and he'll do some things differently to appeal to older voters in campaigning for the bill in 2016. When asked whether he thinks that Legislature could take up medical marijuana during the 2015 session, he says he thinks "that's a good possibility, and I'll tell you why: the Republicans that control our state, if you asked them, I think they would tell you that the majority of Floridians want this."
He also points out that, from a strategic perspective, most Republicans wouldn't want to see a medical marijuana bill presented during a presidential election because it could potentially draw more Democratic voters to the polls. "You don't have to be a political genius to understand that this would benefit the Democratic nominee more than the Republican nominee," he points out.
Anyway, United for Care and Morgan have to start from scratch to get the measure back on the ballot, which means that they once again have to get 700,000 people to sign a petition showing support for the ballot initiative. Even if you already signed to show your support in 2013 or 2014, you need to fill out a new petition for the 2016 election cycle. Want to support the cause?
Fill out a petition here,
print it, sign it and mail it in.