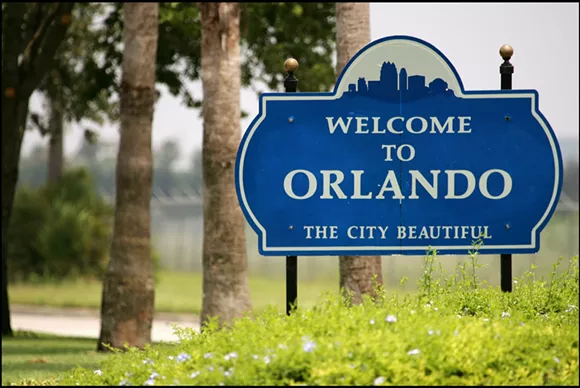 It seems Orlando has been turning up in an increasing number of "places to go" lists, assembled by people who like to point out that there's more to Orlando than theme parks and gators. Well,
we
knew that already. But finally the rest of the world is beginning to acknowledge it. This week, the
New York Times
names Orlando one of the
52 Places to Go in 2015
(we're No. 13), putting us in the same list as the north coast of Peru, Lower Manhattan, New Orleans and St. Kitts. Here's our writeup:
Disney World will no doubt remain the biggest draw to Orlando, but the city is growing up thanks to a string of civic developments, including the $429 million Dr. Phillips Performing Arts Center, the 62-mile-long SunRail commuter train, both opened last year, and a coming 19,500-seat soccer stadium set to open this year. But the most surprising development is the food scene. East End Market, and its stalls selling locavore fare and artisanal baked goods, opened in 2013. Last year saw the opening of Txokos Basque Kitchen, whose chef was nominated for a James Beard Award. Not to be outdone, two fellow Beard nominees, James and Julie Petrakis (The Ravenous Pig, Cask & Larder), announced the February opening of Swine & Sons Provisions, their market/restaurant hybrid. Theme parks are expanding adult options as well: the elegant Four Seasons Resort Orlando at Walt Disney World opened in August 2014 and features a golf course, a rooftop lounge and an adults-only pool.