Clearly there is a benevolent creator, because this blah day just got a lot brighter: Not only does
Broad City
return for its second season TONIGHT (10:30 p.m.), Comedy Central has released a Broad City keyboard app.
Wait, let me put that in Broad City terms: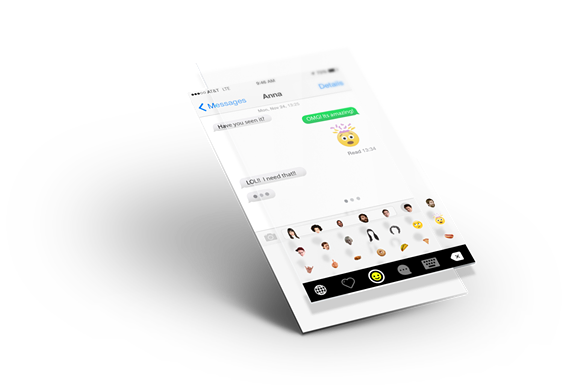 Yeah, that's my head exploding. I've written about my love of the emoji keyboard before, but even I must acknowledge some of its shortcomings – like the inexplicable lack of a taco emoji, a hot dog emoji, or the oh-so-useful and often-needed middle finger emoji. All of that is solved with
this free app
, which offers emoji, stickers and GIFs ... texting just got so much easier.
As for the show, if you're not already a fan, all I can say is Abby and Ilana are the realest girls on basic cable (and Hannibal Buress as Ilana's sorta-boyfriend is
the best BF
ever). Watch a clip below or full episodes
over here
to get a taste, or just, y'know, tune in tonight.