Ashley Belanger
Banditos at Will's Pub
As the newest signing to
Bloodshot Records,
Nashville-based Alabama band
Banditos
are about to go from relative nobody to
certified somebody.
With a debut album releasing sometime early this year, they're currently on their
first Florida tour
to pour out a taste of what's to come. Might wanna get in line now because, from what I saw at the Orlando stop (Jan. 21, Will's Pub), this blitz is going to be sweet and hot. Invoking almost every great musical blessing the
South
has bestowed upon the world, they kick out a thick, heady brand of rock & roll that's
maximum swelter and swagger.
Ashley Belanger
Banditos at Will's Pub
As a unit, they're a big six-piece band that's overflowing with color and horsepower. But even amid all that, it's impossible to not note the
nuclear potential
of singer-tambourinist
Mary Beth Richardson.
Holy mama, it's like having a
Joplin
just sitting there in the wings. Even when just singing backup and rocking the tambourine, her own skin can barely contain the
animal
within. But when given the spotlight, she rises up and breathes beautiful fire. She's not the lead here but she should be somewhere. At any rate, Banditos are a
stacked and juiced band
that's just ready to pounce, something that's going to happen officially in the next few months.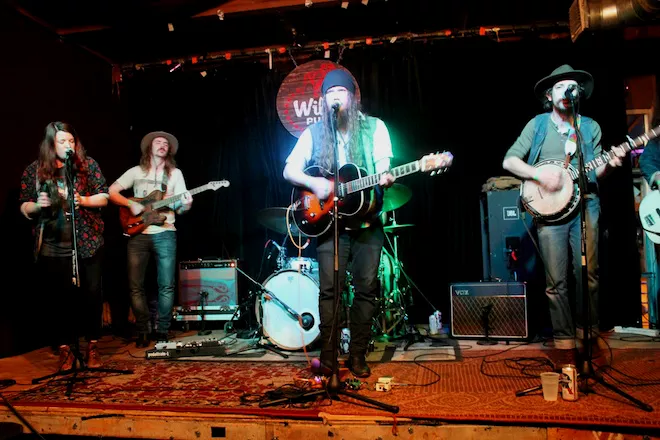 Ashley Belanger
Banditos at Will's Pub
This Little Underground
is Orlando Weekly's music column providing perspective, live reviews and news on the city's music scene. Read the latest column here.
Follow Bao on Twitter (@baolehuu)
Email Bao: baolehuu@orlandoweekly.com