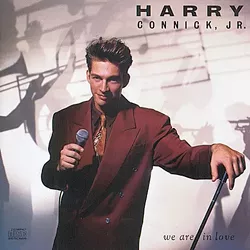 While a fancy dinner in a crowded restaurant sounds cool and all
(like, any of these places will do)
, Valentine's Day might be a little more memorable if you kicked it up a notch and spent the night dancing or canoodling to live music. Orlando has a lot to offer, from Harry Connick, Jr. crooning at Dr. Phillips Center (selling out quickly!), Kishi Bashi making hearts burst before Guster takes the stage at House of Blues, a very special Chris Charles Quartet arrangement in the intimate setting of the Smiling Bison and the sweet (free!) 2015 Indie Folk Fest that puts husband-wife local country stars Joseph and Jessy Lynn Martens centerstage, serving as emcees for a day of music while lovers picnic and browse an artisan market at Mennello Museum of Art. Whatever your plans were, it probably doesn't hold a boring old fancy candlestick to some of these events:
Harry Connick, Jr.
Noted dreamboat and love-song scribe Harry Connick, Jr. does the wooing for you, just look extremely heartfelt when he breaks into the title track of his 2013 album
Every Man Should Know
.
8 p.m. at Walt Disney Theater, Dr. Phillips Center, $49.50-$79.50
Guster with Kishi Bashi
While Boston rockers Guster is the headliner, if you really love your sweetie, you'll show up early to catch Kishi Bashi, whose experimental whirlwind of jazz, classical and grunge is life-affirming live.
7 p.m. at House Of Blues, $25


2015 Indie Folk Fest
It's a dang love fest on Valentine's Day that features incredible, soulful musicians like JunoSmile, Eugene Snowden, Terri Binion, Thomas and Olivia Wynn (swoon at that lineup!) with Joseph and Jessy Lynn Martens serving as emcees, an East End Market-packed picnic and a Valentine-themed artisan market.
2-7 p.m. at Mennello Museum of Art, free
Dads
Perhaps you'd prefer the emo rock sway of Dads, who have appropriate "I'm not worthy"-like romantic vibes with songs like "Can I Be Your Deadbeat Boyfriend?" and angsty acceptance of love's enduring challenges with the howled line "Don't change a thing" on the drum-crashing, heart-surging track "My Crass Patch."
7 p.m. at Backbooth, $12
Chris Charles Quartet Valentines Special
Authentic, vein-coursing jazz is the stuff of high romance, and whatever the always-phenomenal Chris Charles Quartet has cooking for Valentine's Day will probably be a sweet surprise for even them on a day where predictability ought to be the enemy.
8 p.m. at the Smiling Bison, free
Old Florida Outdoor Festival featuring Montgomery Gentry
Stomp your heart out along with the country romp of Montgomery Gentry at the Apopka Amphitheater if your sweetie want a country-fried kinda Valentine's Day, this could be the ticket to his/her heart.
10 a.m.-10 p.m. Apopka Amphitheater, Apopka, $10-$50
Silverstein
Post-hardcore band Silverstein would be a show to shout about on Valentine's Day - sing along, rail against the strangers and slam-dance until you collapse side by side at the end of the night.
5 p.m. at the Beacham, $18-$22
Waitress, SC Accidental, Sailor Ripley, Henry Toland
Local Orlando bands seek to dazzle you with dreamy rock, heartfelt folk and pretty post-rock, providing a sweet serenade to soundtrack your date.
9 p.m. at Will's Pub, $5
Universal Mardi Gras: Jessie J
If you've got a yearning to pair up to ride coasters, see the parade, catch the fireworks and such, pop star Jessie J's burnin' up the stage to close out Valentine's Day over at Universal Studios for Mardi Gras.
end of the day at Universal Studios, price of admission
Valentine's Stroll
If you still want to picnic but want it a little more private, you might have more luck at Leu Gardens, where bands like Ricky & the Buzzcatz (jazz/Motown) and Daniel Heitz Band (blues) set a song to your stroll.
7-10 p.m. at Leu Gardens, $12-$17
Valentines Second Saturdays in Sanford
With two stages of live music, this showcase is basically a box of chocolates, allowing couples to lighten things up with a pop sampler of pop rock, electronic pop, pop punk from bands like Jo-Solo, Sona Holiday, the Summer Kill, Naxell and more.
7 p.m. at West End Trading Co., $5
Sarah Maisel and Craig Chee
Wop's Hops invited ukelele players Sarah Maisel and Craig Chee to twee up their champagne and cheese plate plans. For $50, you get a bottle of champagne and a cheese, fruit and dessert platter, otherwise it's $15, and you can order whatever you like till your heart's content.
8 p.m. at Wop's Hops, Sanford, $15-$50
Selwyn Birchwood
Just because you're happy in love doesn't mean you should ignore the blues in your blood, and Tampa blues man Selwyn Birchwood will be shaking up the Alley and likely the Valentine's Days of many couples who'll be tapping toes in time.
9 p.m. at the Alley, Sanford, $10
Hank West and the Smokin' Hots
Those swing dance lessons you Grouponed in 2011 will come in handy right about now when Asheville's Hank West and the Smokin' Hots swing into town to give couples a chance to dance it out.
9:30 p.m. at Little Fish Huge Pond, free