Ashley Belanger
Glen Hansard at the Beacham
With all due respect and apology to
Glen Hansard
but it was neither his longtime work in the
Frames
nor in the
Swell Season
but rather some work that won't fully see public light until
next month
that drew me to his recent Orlando show (Feb. 6, The Beacham). On Mar. 17, Hansard will release a
Jason Molina/Songs: Ohia tribute EP
(
It Was Triumph We Once Proposed… Songs of Jason Molina
) and I was hoping to get a live peep of material like this beautiful cover of Songs: Ohia's "Being In Love":
No dice, unfortunately.
Ain't gonna lie, the bigger Molina fan in me was certainly bummed. But it's hard to say a generous, career-spanning set like this was a disappointment. Hansard's folk-pop very often lands on the soft terrain of adult-alternative. But instead of getting too lost in schmaltz, the
stout but tender Irish heart
in his music is a dance of soul and fire. Moreover, he's a performer of
rare involvement.
Hansard is so clearly a skilled, powerful singer. But for a guy whose voice can so easily command a large room, he's very sharing with the spotlight, and it turned the show into a
night of exceptional connection.
For "Her Mercy," he assembled a backup six-piece chorus
plucked from the audience
on the spot. When one of the ladies stepped up and just
owned the mic,
it brought the packed house down. She was such a hit that Hansard immediately brought her back out alone to duet on "Say It to Me Now" completely unplugged, bringing the big crowded room
back under his spell.
While he had a worthy female partner already up there, he just kept her on to help him with the Swell Season's "Falling Slowly." Nice work,
Victoria.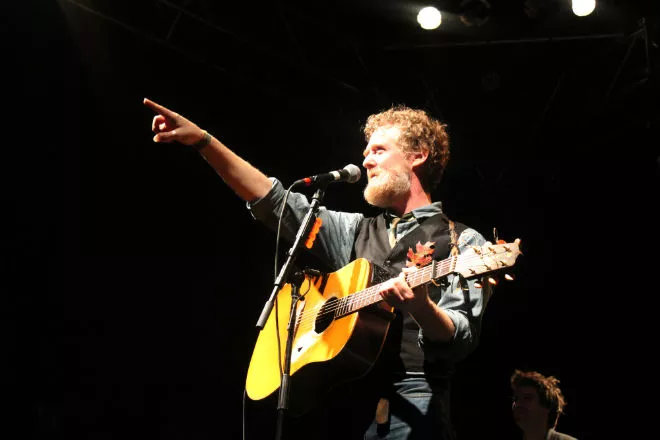 Ashley Belanger
Glen Hansard at the Beacham
In addition to that audience chorus, he used the finale to get openers the
Lost Brothers,
each of his band members, his guitar tech and even some
rando
in the middle of the crowd to belt it out in turns.
No, we didn't get much in the way of the dearly departed Jason Molina, something Hansard could've easily pulled off with the grip he had on this audience. But we did get a
robust, in-the-moment performance
that even a jilted Molina fan can't complain about.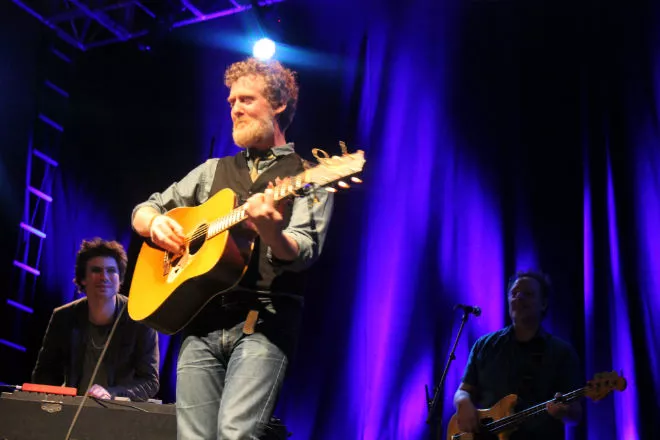 Ashley Belanger
Glen Hansard at the Beacham
///////////////////////////////////////////////////////////////////////////////////////////////////////
This Little Underground
is Orlando Weekly's music column providing perspective, live reviews and news on the city's music scene. Read the latest column here.

Follow Bao on Twitter (@baolehuu)
Email Bao: baolehuu@orlandoweekly.com