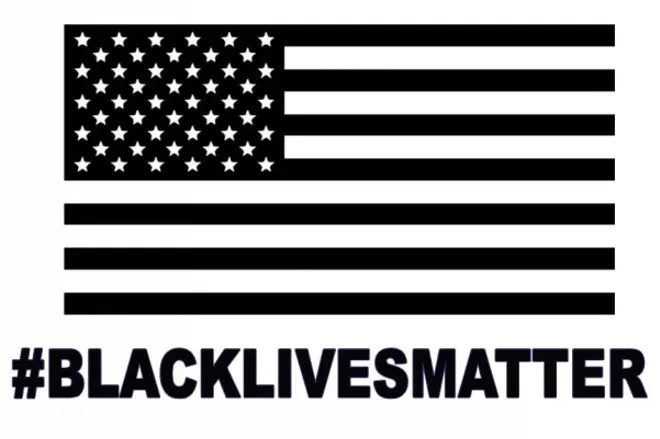 image via eagnews.com
Just because it feels like these groundswells of compassion come and go with the passing of the time, that doesn't mean that problems are solved by just sitting and watching them roll through the media chyrons. Tonight, at the Wells' Built Museum in Parramore, social activism will brush together with artistry for what's being billed as "visual activism." You'll probably recall some of our coverage of the incredibly
emotional die-ins late last year.
If not, here's a quick reminder from outside the Amway Center.
And here's the press release about tonight's event:
From the Streets to the Canvass: Local Racial Justice Protests Turn To Visual Activism
Black Lives Matter activists to host one-night art exhibit to continue awareness

ORLANDO — Tonight, local activists, artists, and community groups, Organize Now and the Urban League Young Professionals will continue the fight for racial justice by participating in a one-night art exhibit featuring works from local artists and photographers around the #blacklivesmatter movement.
The art show stems from the outrage over the Trayvon Martin, Mike Brown and Eric Garner rulings that brought together hundreds of people in the Orlando area for protests, street takeovers, die-ins and the subsequent formation of a racial justice committee through Organize Now.
"We shut down the streets, we staged die-ins at the Amway Arena during basketball games, we marched through downtown and now we are turning to our artist community to help us spread the word and continue the fight," says Organize Now's racial justice committee leader Korey Wheeler.
Photographer Brook Hines was on the scene this past December to capture footage that will be showcased tonight along with local artists, Diane Jones, Beleek Vickers, Patrick Noze and Ms. Calder's kindergarten class from Palmetto Elementary School, who have all contributed artwork for tonight's show.
Proceeds from the art show will go towards scholarships for African American youth who attended Senator Geraldine Thompson's play, A VOTE: A VOICE, commemorating the 50th Anniversary of the 1965 Voting Rights Act, performed at the Dr. Phillips Center for the Performing Arts on February 22nd. Additional proceeds will go towards Organize Now's racial justice committee that formed in response to the local protests.
The event is free and open to the public with donations accepted at the door.
WHAT: Black Futures Art Show; Art and Photography of #BlackLivesMatter
WHEN: TODAY February 24th, 7-9pm
WHERE: Wells' Built Museum of African American History and Culture, 511 W. South Street