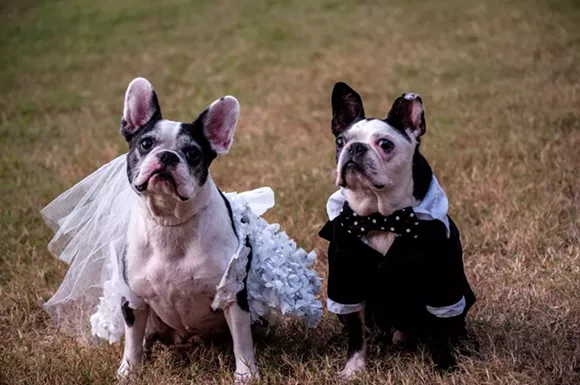 Photos courtesy of the groom's owner
We celebrated our
Puppy Love issue
last month, because we love a good excuse to invite Orlando's adorable dogs to the Acre for our Puppy Love Dog Festival since we launched the event in 2013. In the inaugural year, we asked Orlando citizens to enter their pets in a contest where locals voted on whose furry friend was the cutest, and the winner was Stella, a French bulldog, who won by a landslide, because well, just look:
We've just been updated by Stella's owners, Orlando residents Ashley Widmann and Jason Moulder, that Stella finally met her match in Stitch, a Boston terrier owned by Orlando residents Katya Gomez and Brian Kelleher.
Check out all the photos from the dog wedding here.




More puppy love can be found here: