Cursive's
knotty conceit has, by now, etched this
Saddle Creek pillar
permanently into the
indie rock pantheon,
and they always do well in Orlando (Mar. 3, The Social). But the openers for the latest sell-out show offered glimpses into the
near future.


Ashley Belanger
Beach Slang at the Social
By far the brightest was Philadelphia's
Beach Slang.
With some pedigree from underrated '90s pop-punk band
Weston,
bandleader
James Alex Snyder
motors further into
punk-lifted melodic rock terrain
with Beach Slang, wisely trading in a little of yesterday's jump for a lot of straight-up drive. The thing that's not only great but will perhaps prove more enduring about this new vehicle is that it's got that
big '90s heart
that's all the rage right now but without any of the time-stamped gimmicks. Beach Slang's straightforward anthems are simple but huge, filled with just overdriven soul and the
O.G. authenticity
of someone who was actually part of the '90s wave. The music is direct but well-aimed and shot with gusto, not unlike the
Replacements,
whom they covered very well in the second excellent rendition of "Can't Hardly Wait" I've heard in two weeks (the first was from
Justin Townes Earle
at the Dr. Phillips Center).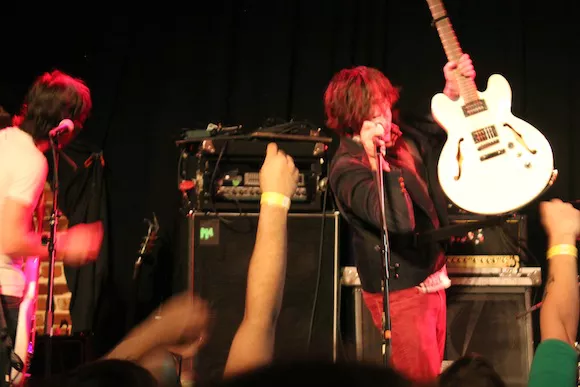 Ashley Belanger
Beach Slang at the Social
They sprang a
surprise headlining performance
the night before with local indie-rockers the
Pauses
at
Will's Pub,
which I missed regrettably. But from what seemed like an aggregate of their own big spirit and positive wind from the night before, they had the room feeling like it was
their
show for a little while with one of the
most dominant opening sets
I've seen in a long time. Fists were pumping, people leapt onto shoulders and a pit ignited, all for them. Yeah, it looks like they
got a posse
in Orlando. The band just signed to heavyweight indie
Polyvinyl Records
and have yet to release a full-length (due out later this year), but the buzz on Beach Slang is
real.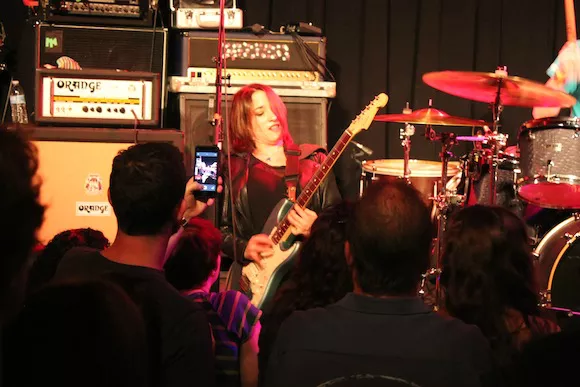 Ashley Belanger
Megafauna at the Social
Not to be mistaken for experimental folk act and former
Bon Iver
colleagues
Megafaun,
Austin rockers
Megafauna
are a newer trio trying to be a direct wormhole between
'90s alt-rock
and
classic guitar rock.
They don't take the freshest angle on either but they shred seriously enough that they should probably just
go all in
on the hard rock.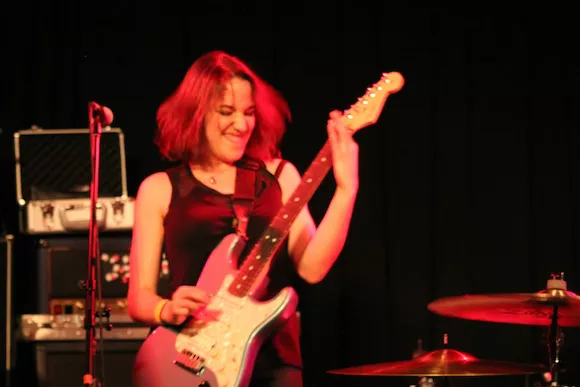 Ashley Belanger
Megafauna at the Social
////////////////////////////////////////////////////////////////////////////////////////////
This Little Underground
is Orlando Weekly's music column providing perspective, live reviews and news on the city's music scene.

Follow Bao on Twitter (@baolehuu)
Email Bao: baolehuu@orlandoweekly.com